Preseason - Temple Basin Ski Club. We've all heard of the legendary 'club field culture' but what does that actually imply? Incredible skiing is only part of the deal. I thought to get a real grip and insight into the other half of this culture I should go experience what and who it takes to prepare the field for the season ahead. Helping out at these preseason 'work parties' reminded me that behind every great culture there is an ecosystem of subcultures supporting it. Club members and their families are the main sources of labour. In return, they're guaranteed some of the best accommodation New Zealand's Alps can provide. This symbiotic relationship makes the 'clubby 'spirit highly contagious and it takes only a small amount of exposure to catch it. It was inspiring to see club members and friends volunteer so much of their valuable time to ensure a smooth season of snow for all.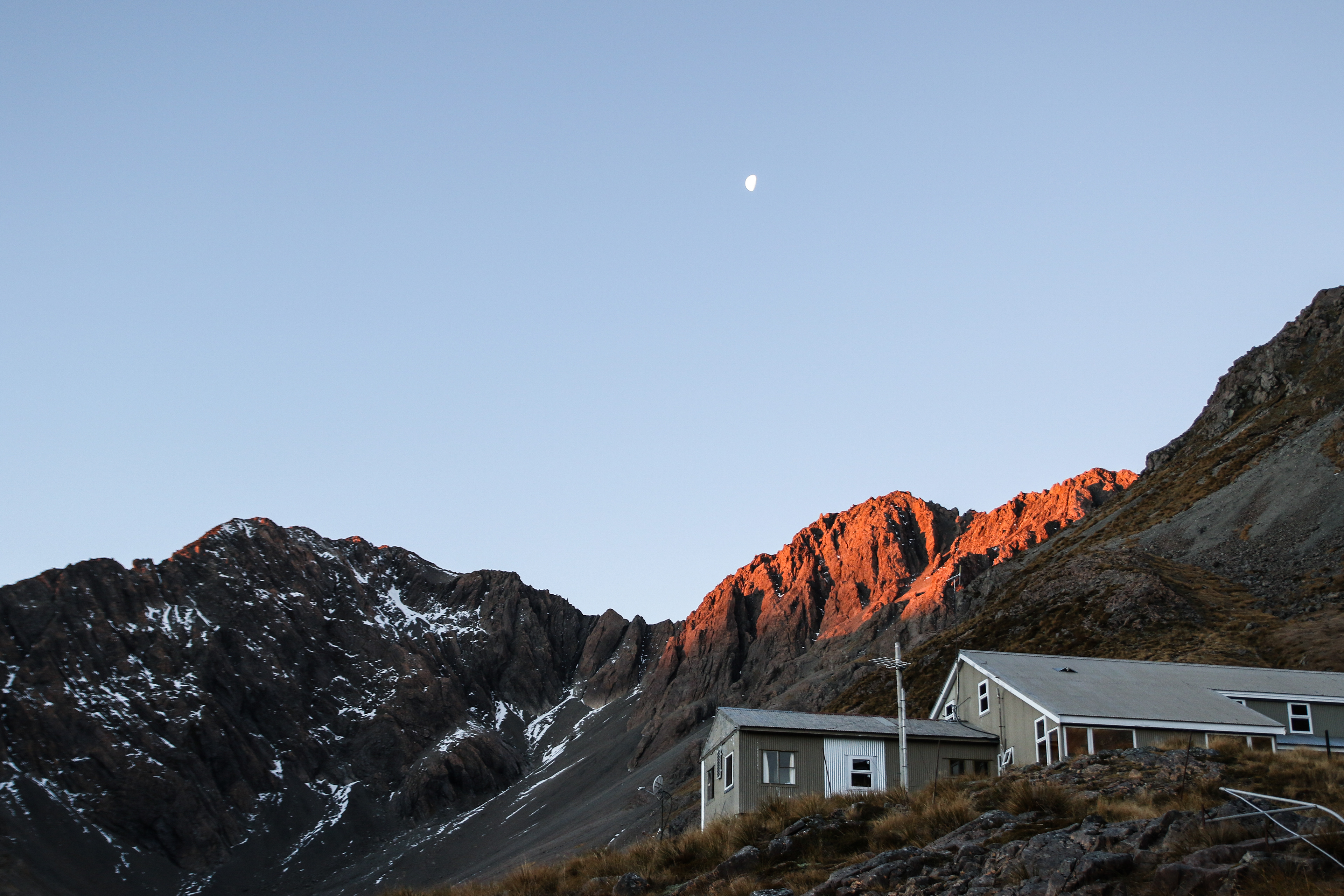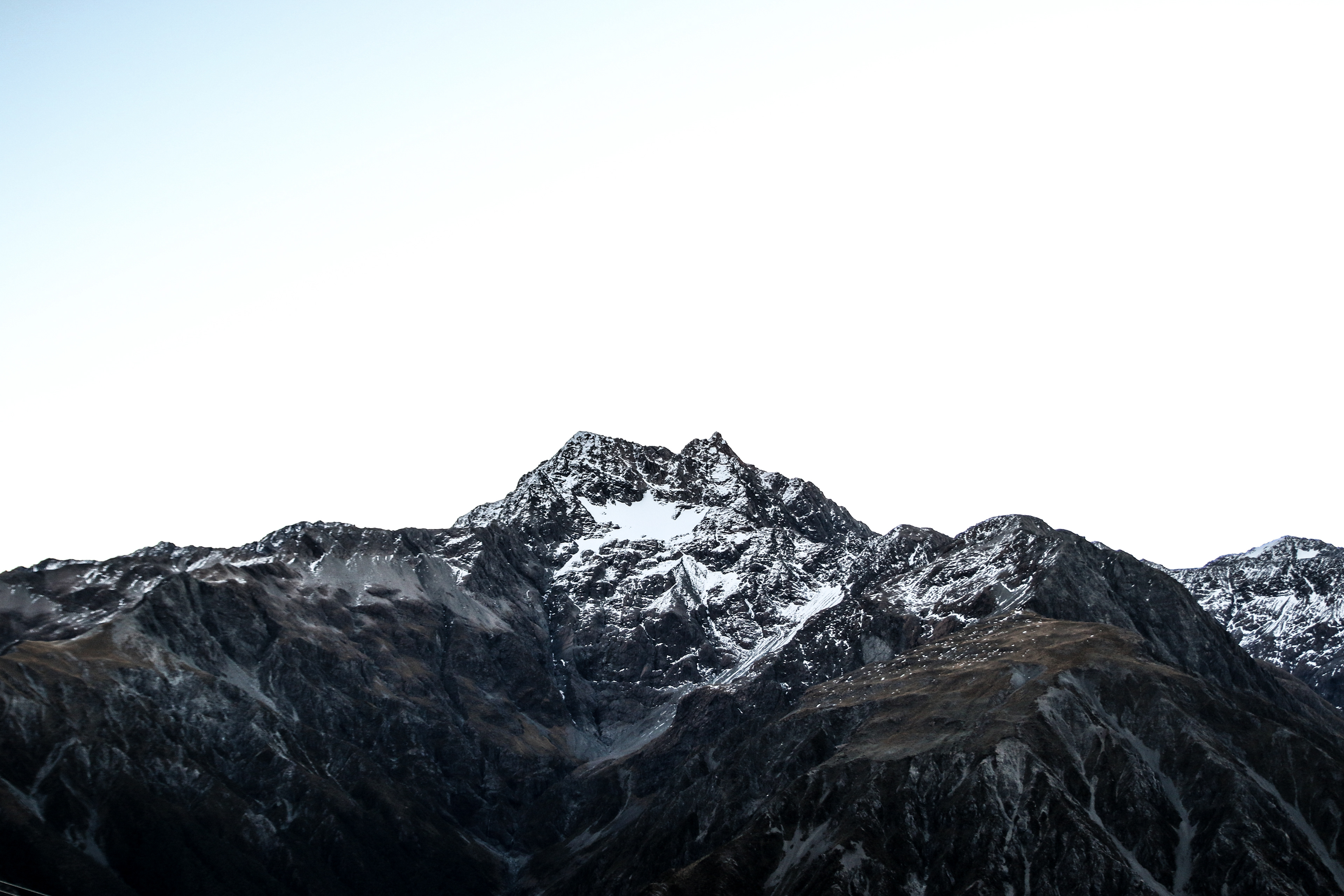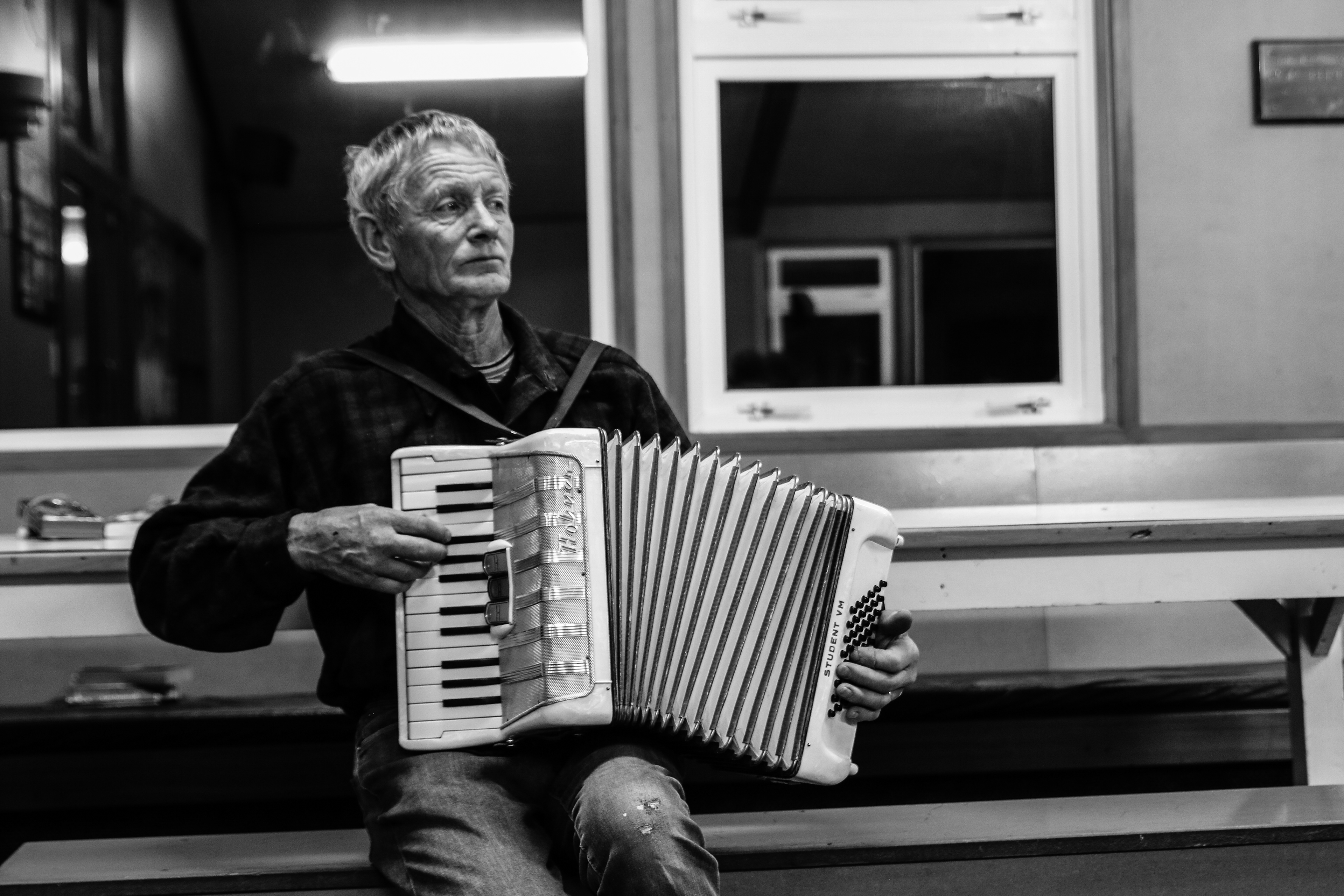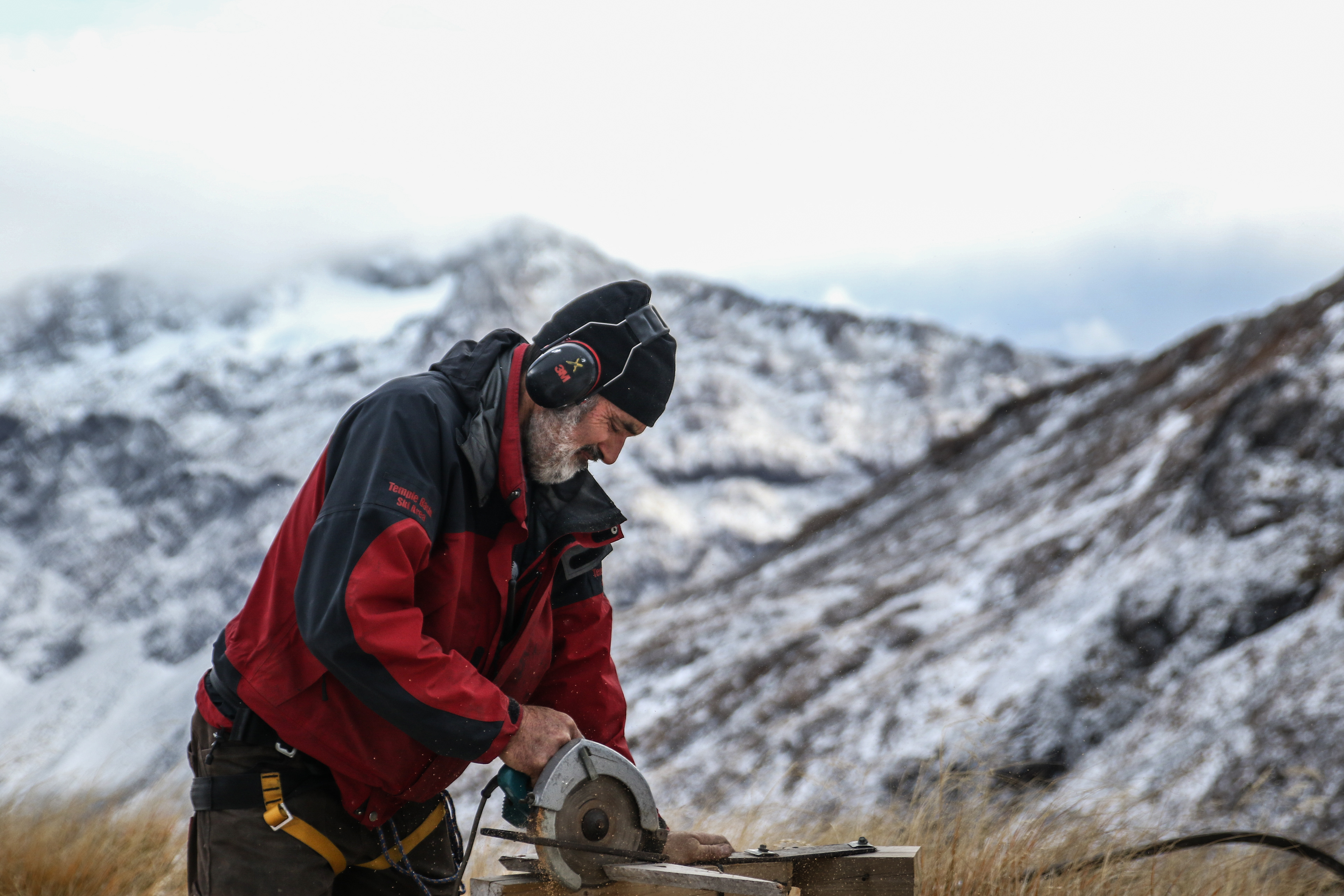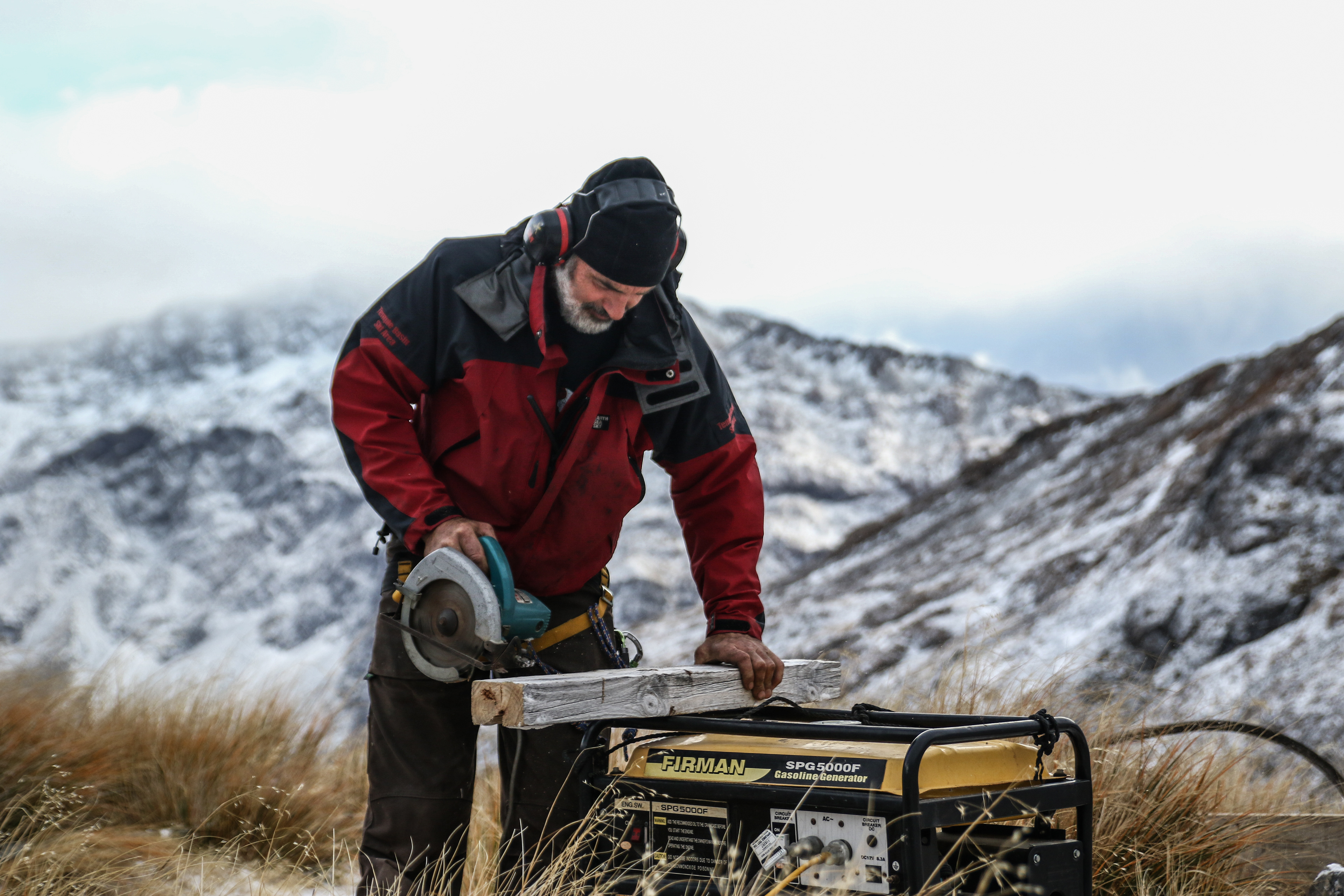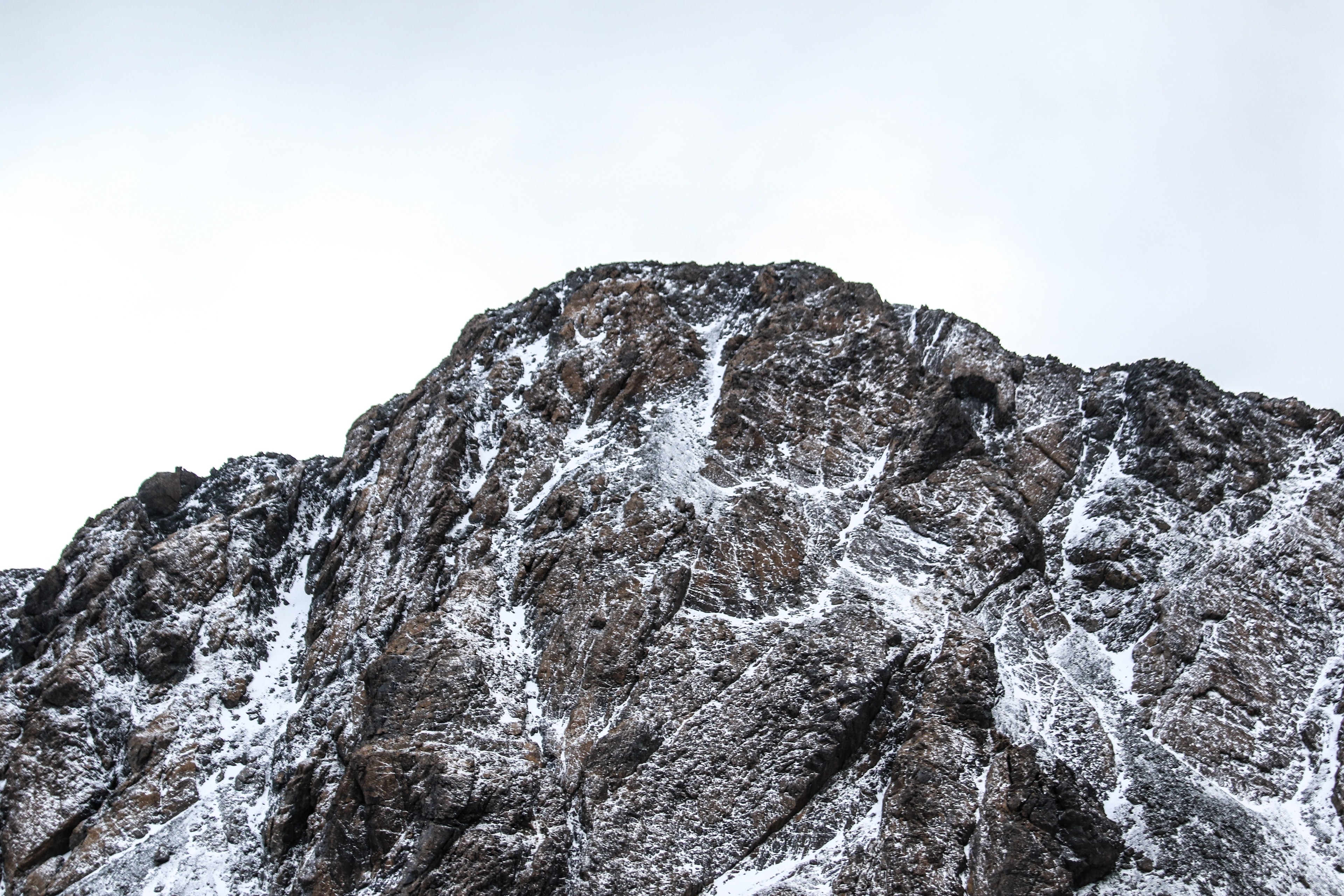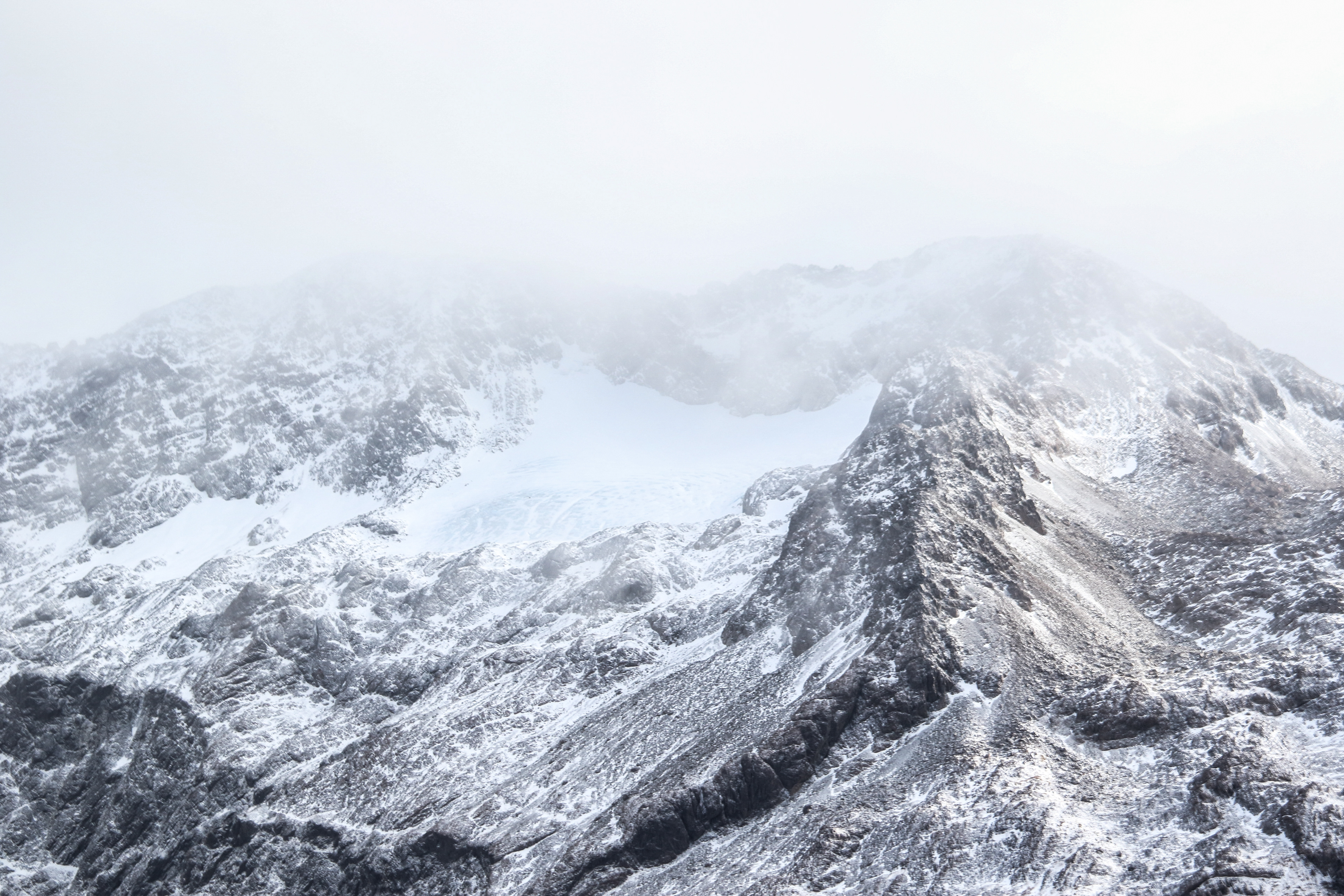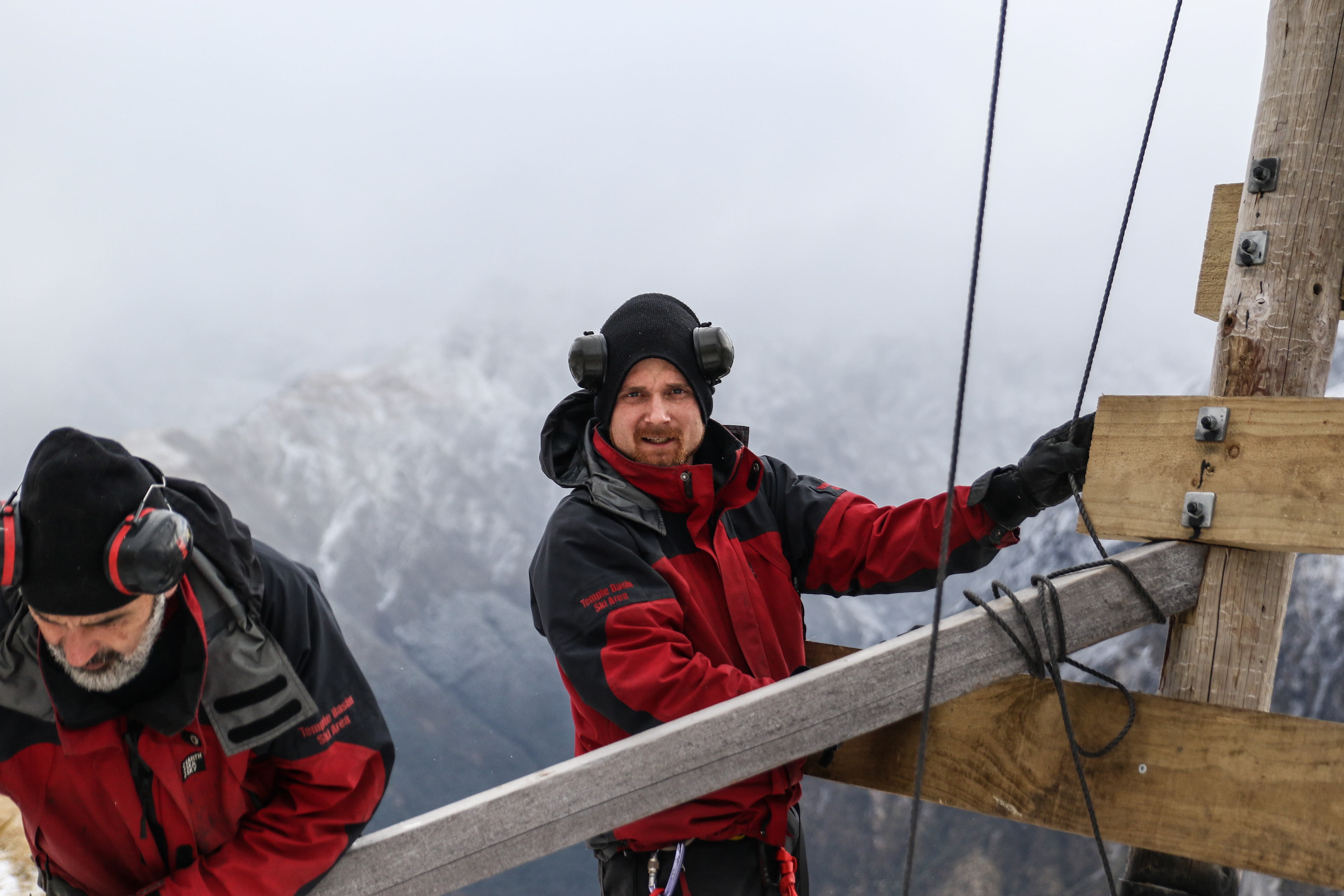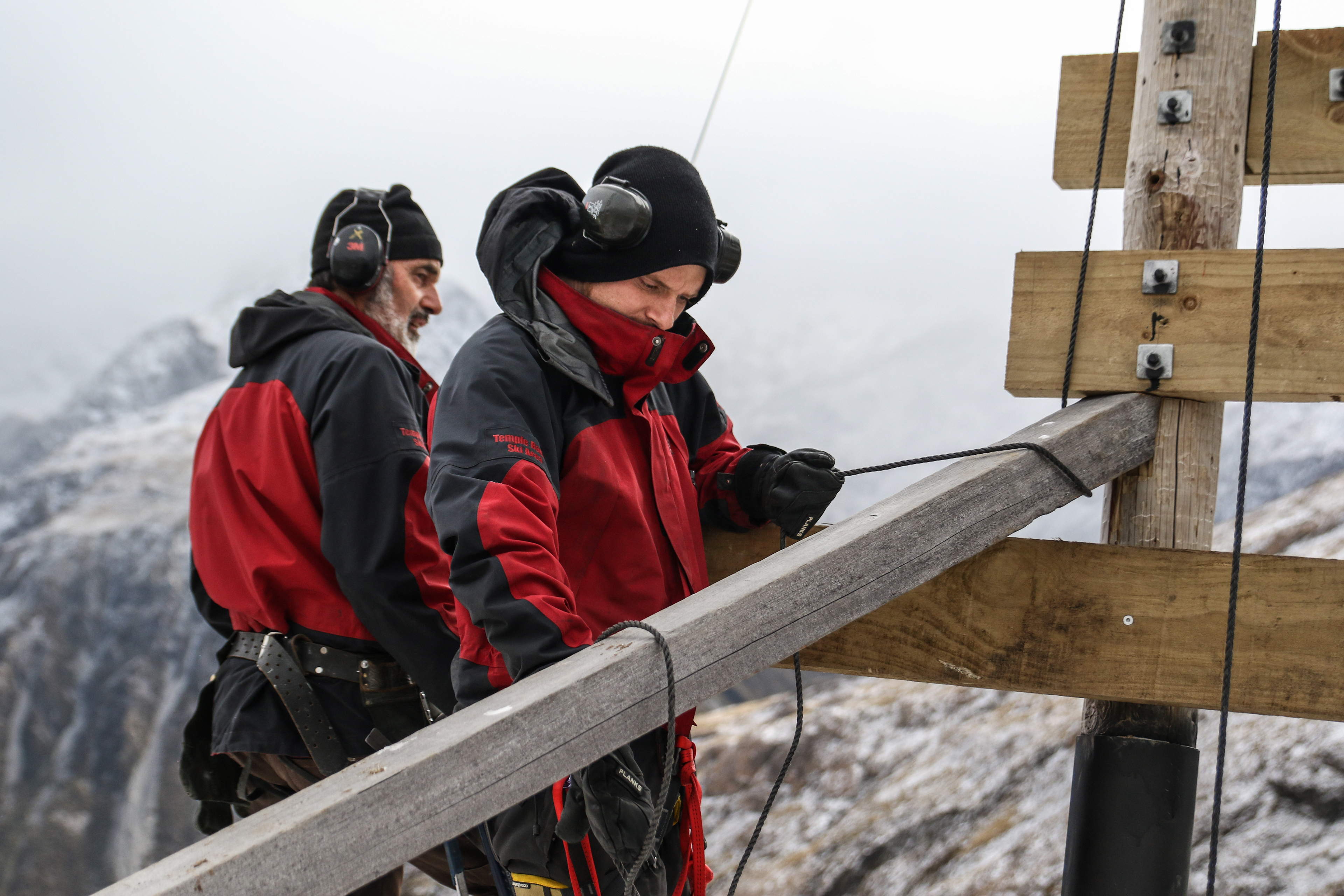 Top to Bottom.
We arrive at Temple Basin as the sun sets over the Alps, it was a gorgeous clear night but the forecast suggested we savour the moment. That night we were entertained by some beautiful accordion playing by the TBSC President's father, who had made it up for the weekend to help paint the new bar. A love for the mountains & the club is what unites all up here. Hugo begins the next day sawing some old wood to keep the stove in Page Shelter roaring. The day's work on Downhill Tow begins.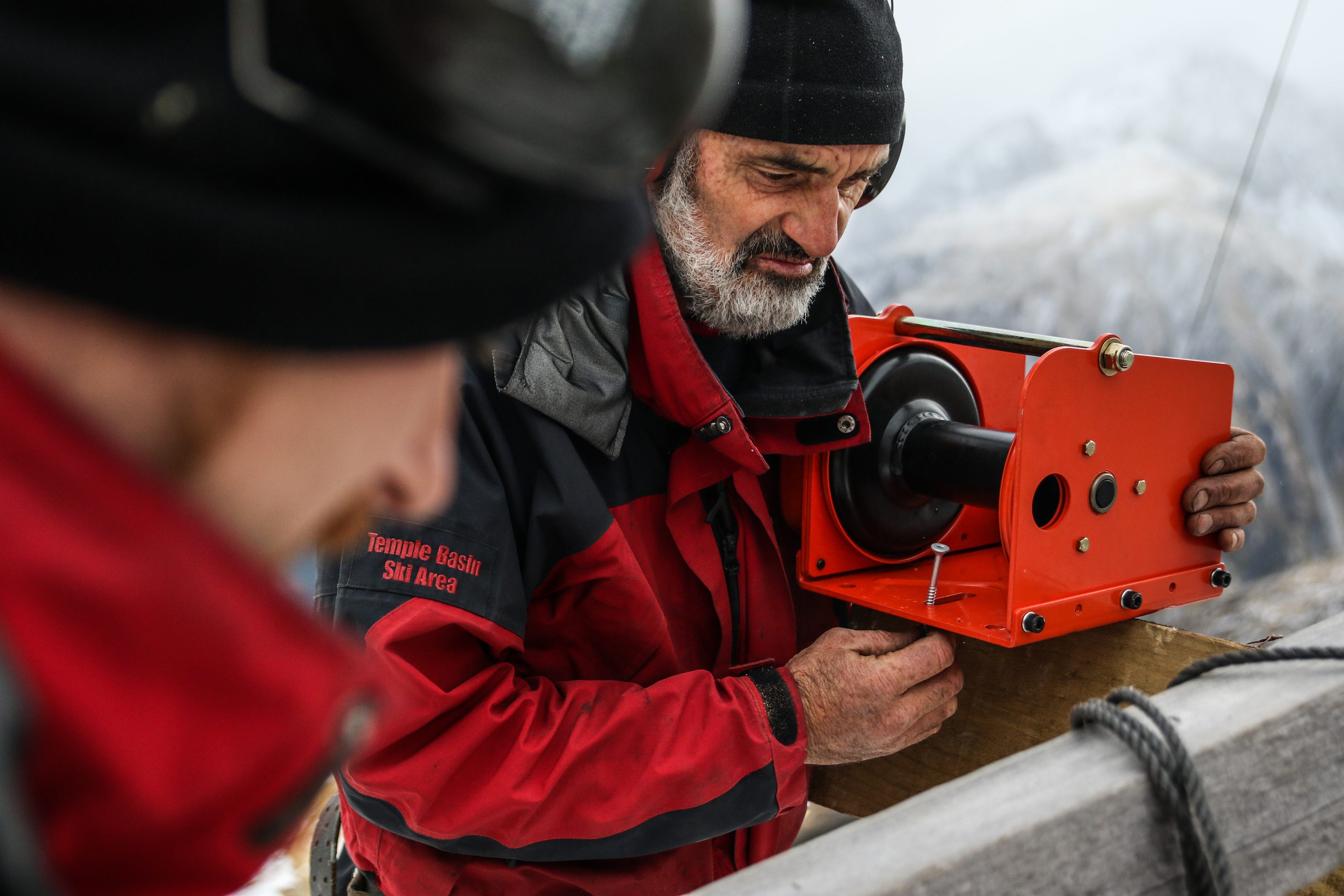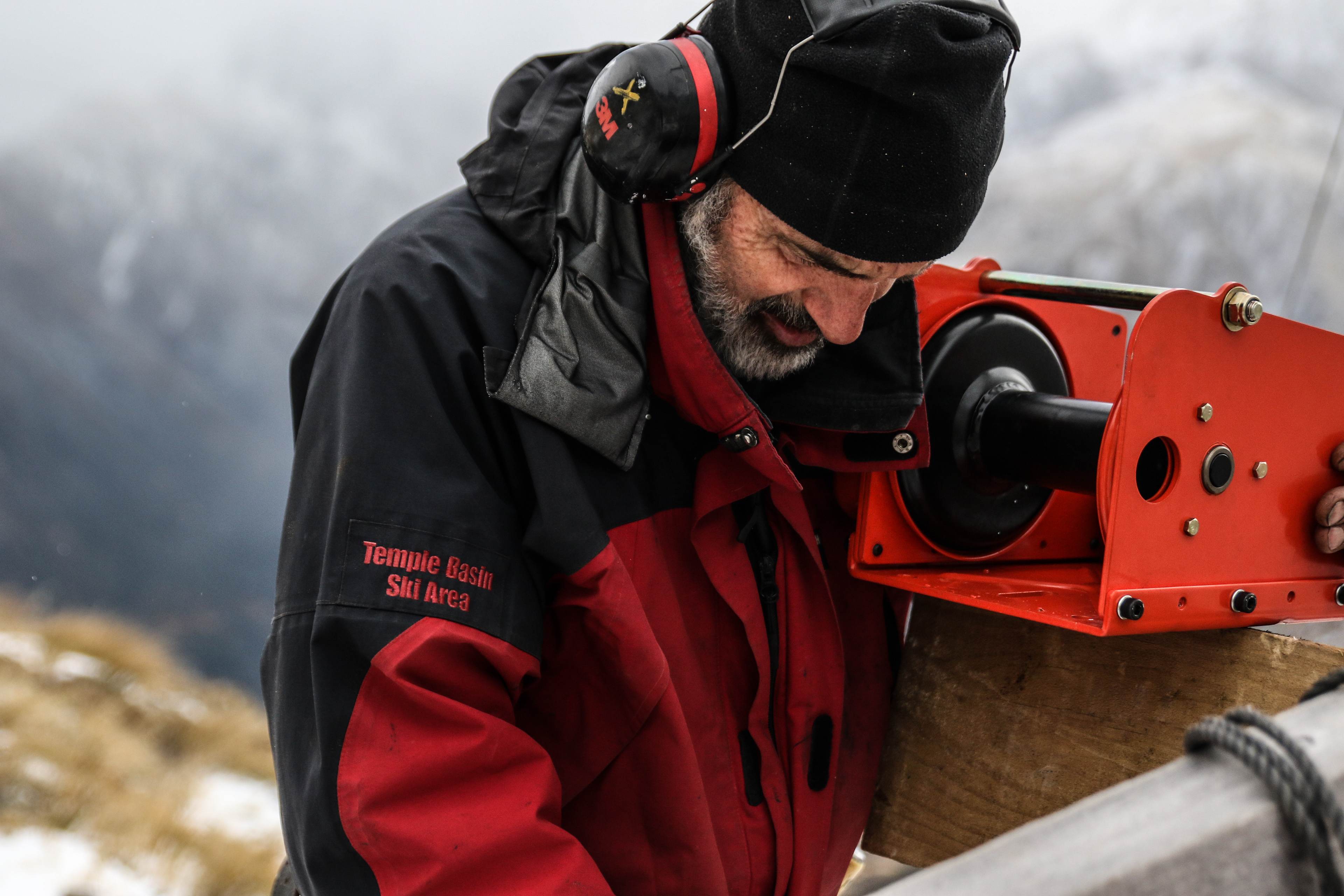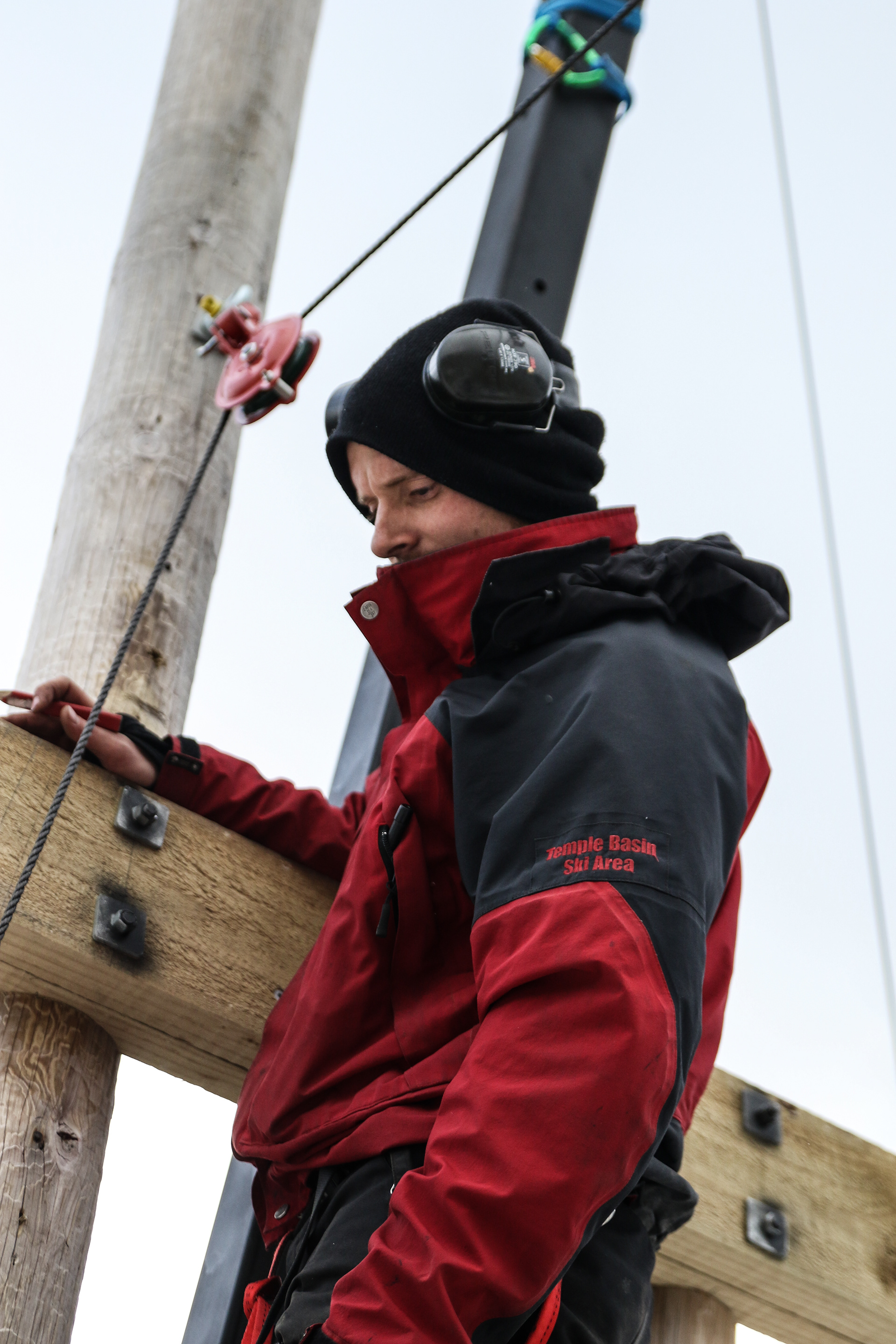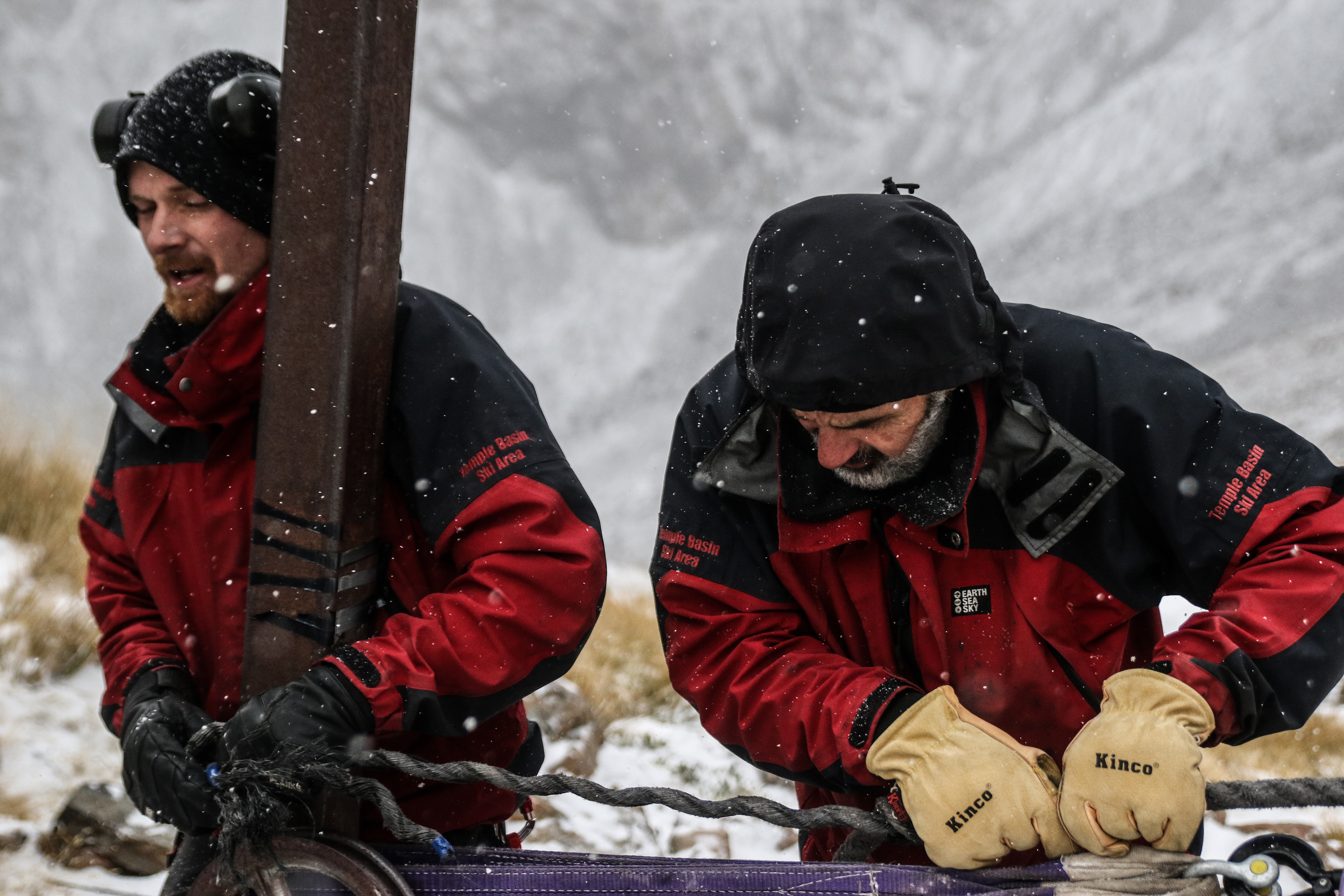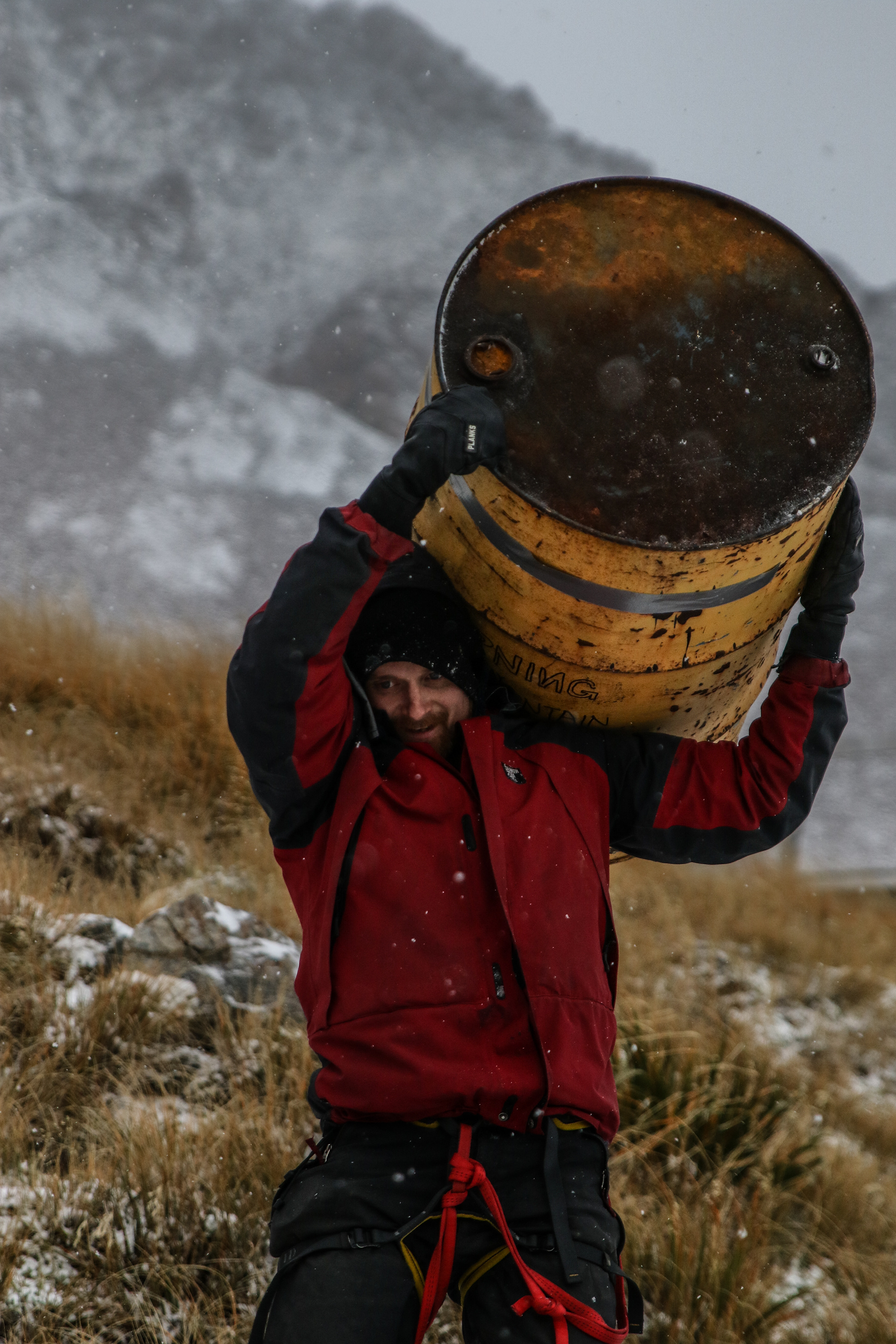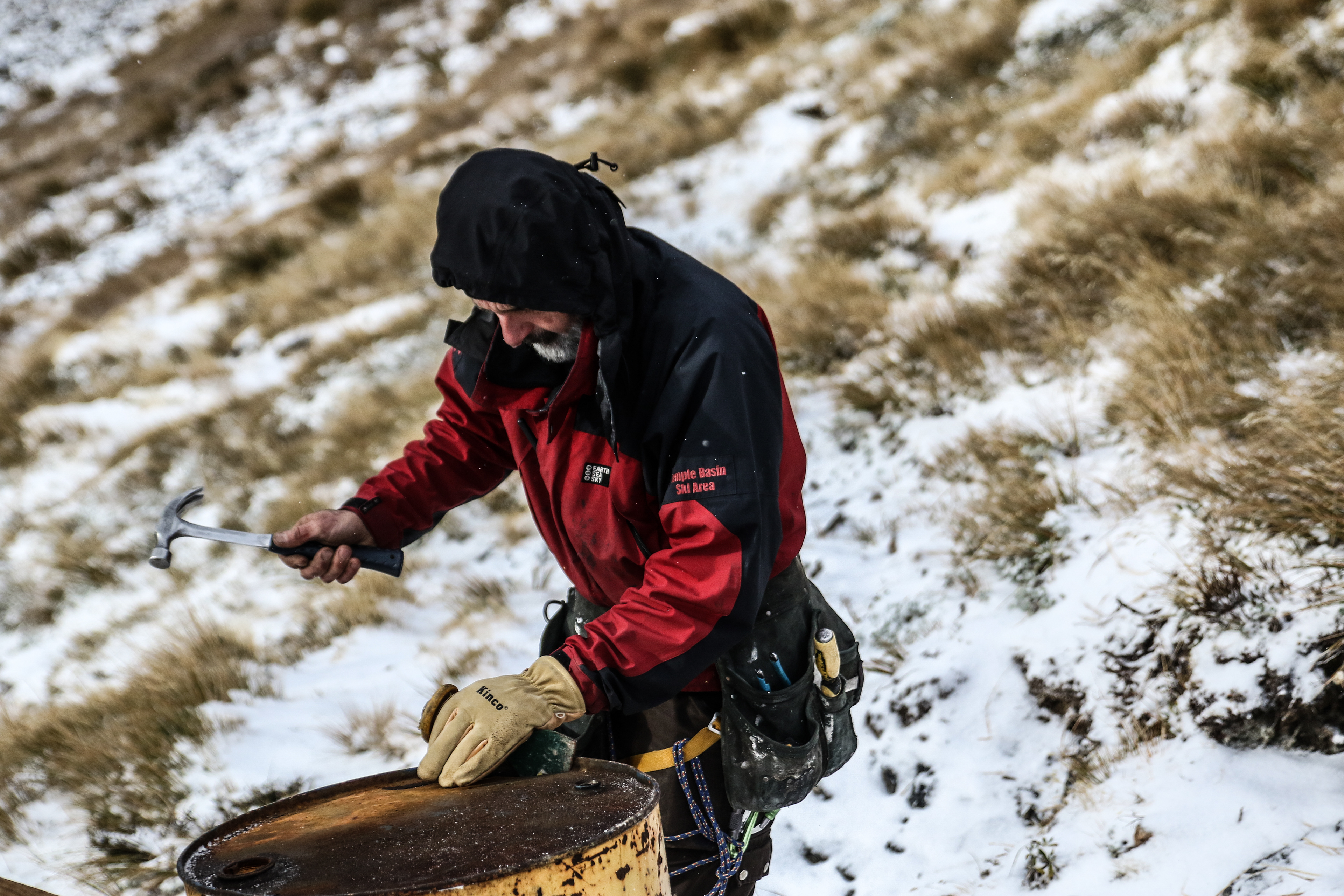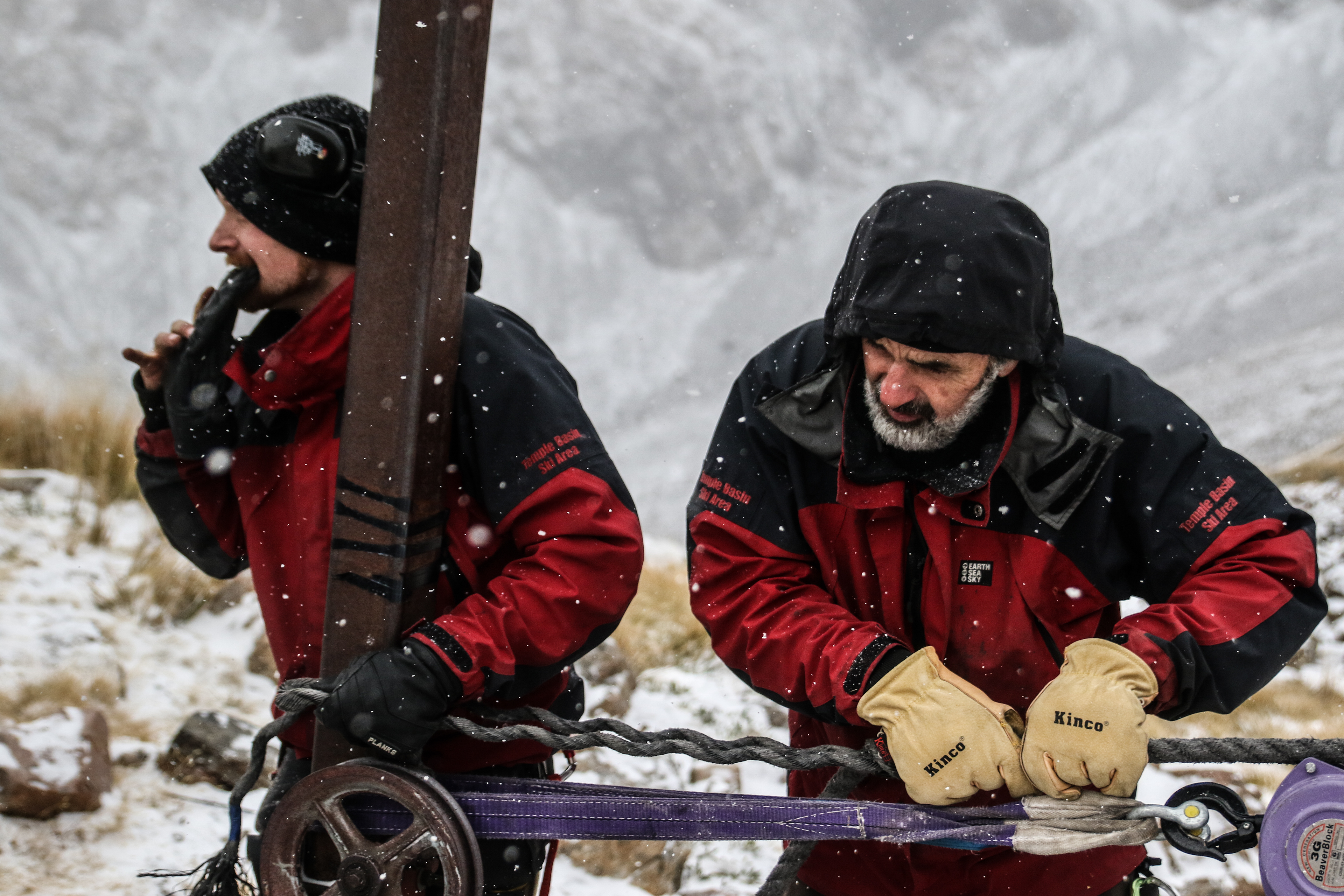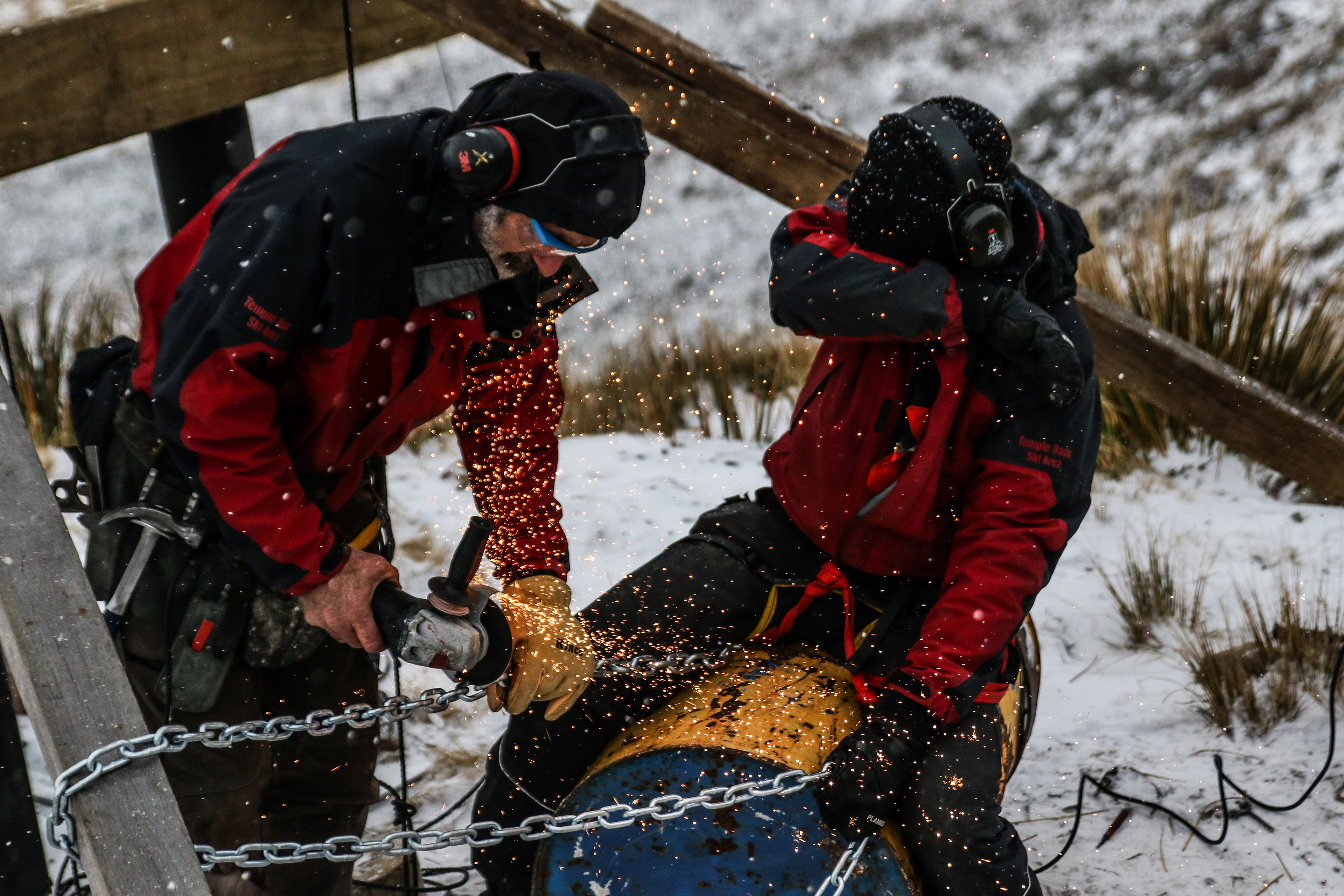 Sparks fly. The Hugo & Elliot getting the job done in blizzard conditions.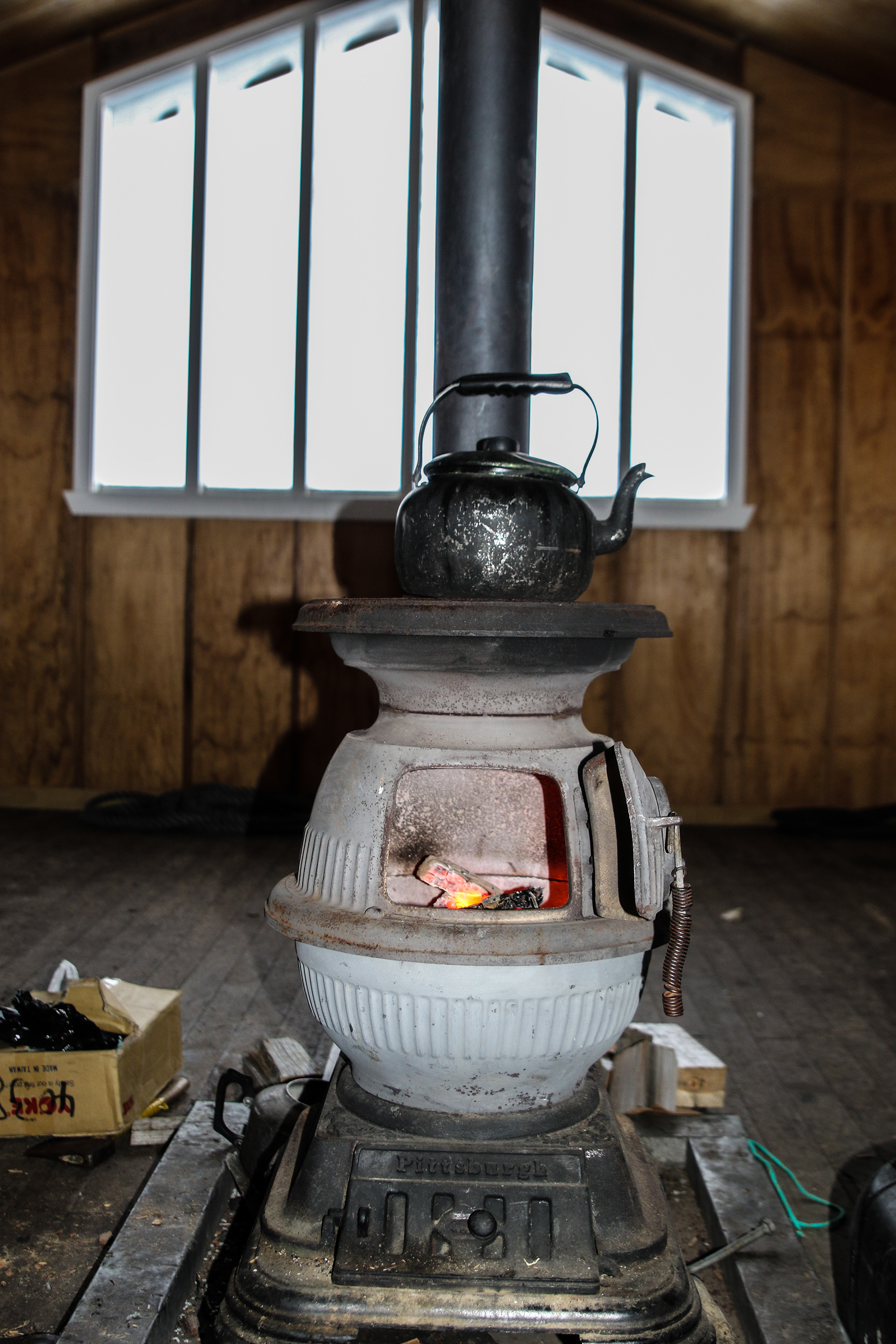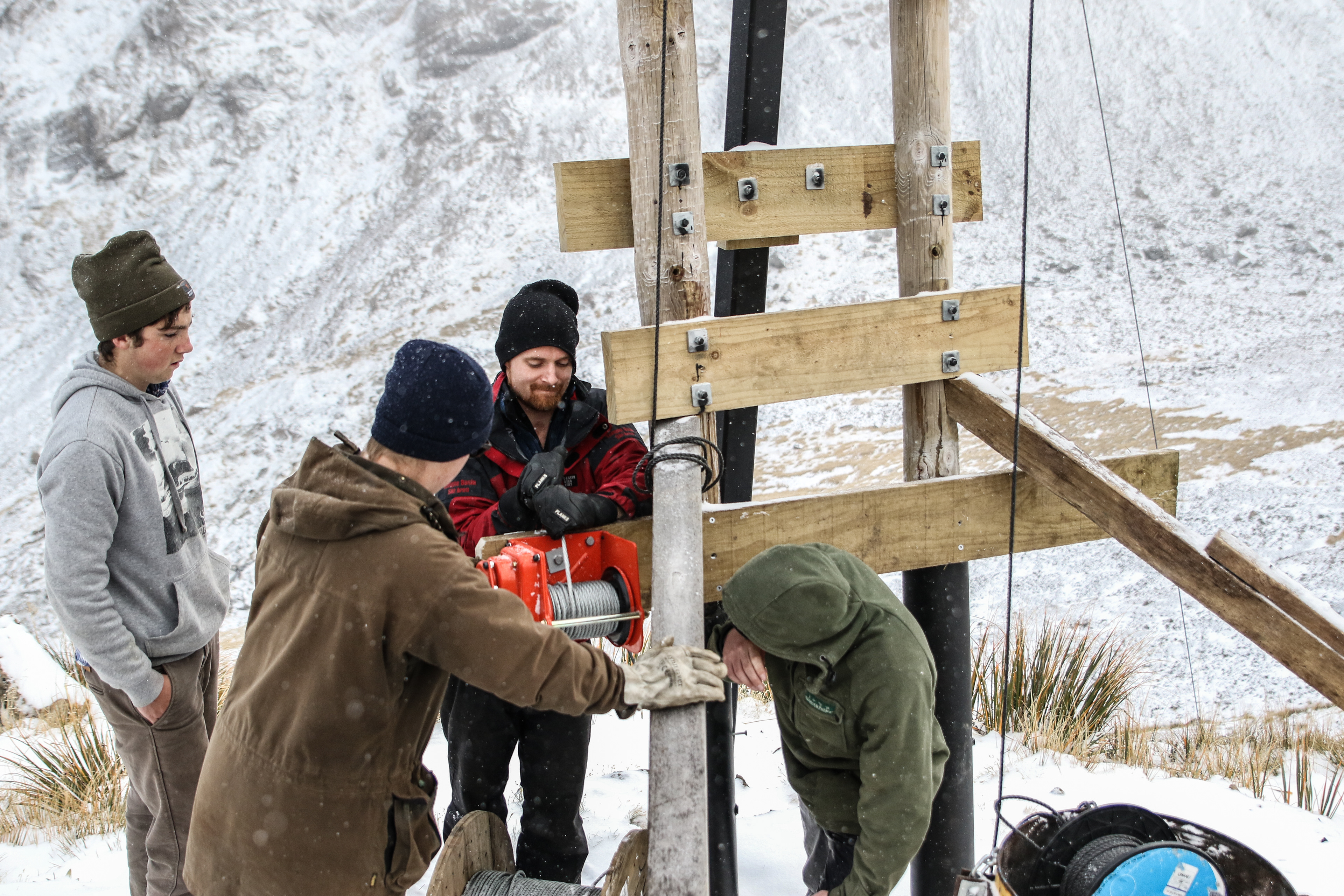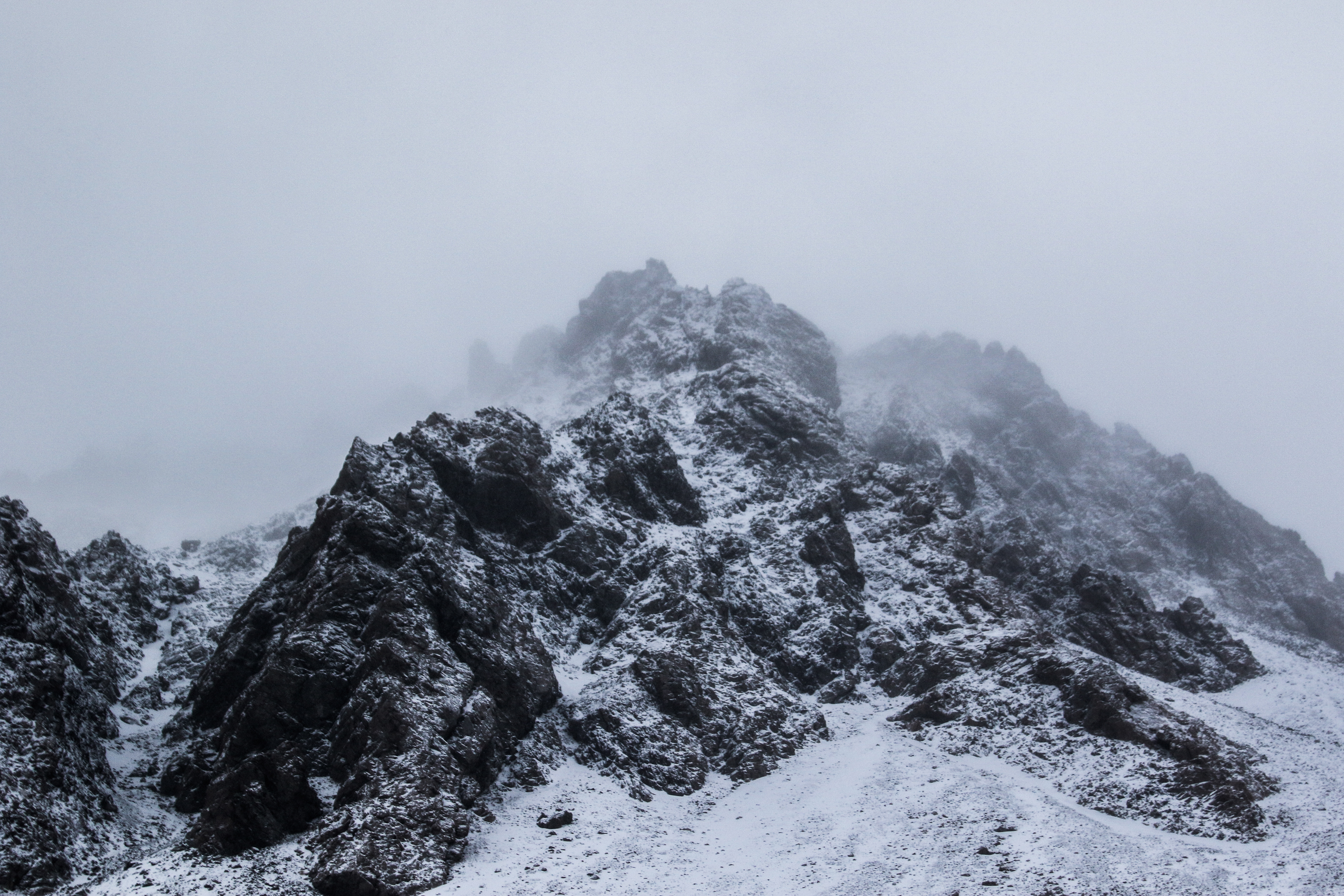 Left to Right.
Page Shelter stove heats the much-needed cup of tea. Young club members help Elliot ​​​​​​​adjust the winch. The view straight ahead of us, jagged lower peaks of Mt Temple.