Pride started as a sub-label created specifically for Cliff Edge Wines 2011 vintage. The wine was a high quality, handcrafted, Bordeaux blend aged in Oak barrels for 12 months before being bottled. Pride was a pro-environmental wine label. Two innovative labels (The Coastal & The Alpine) were designed to display the key elements of the two charities Pride formed a working relationship with. The idea behind Pride was to challenge how business and the environment interact, to inspire people to take pride in how they consume & how that will affect their greater environment.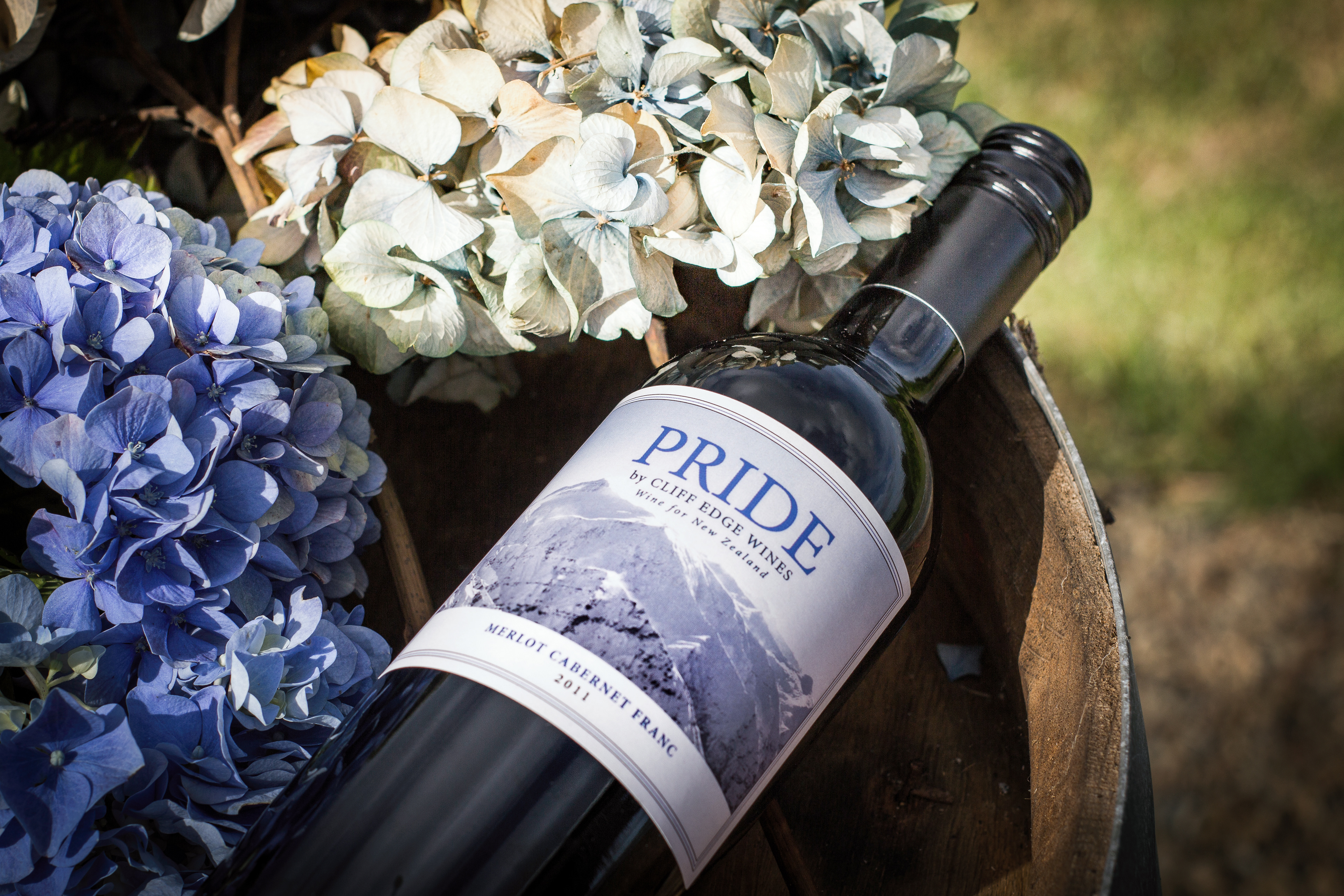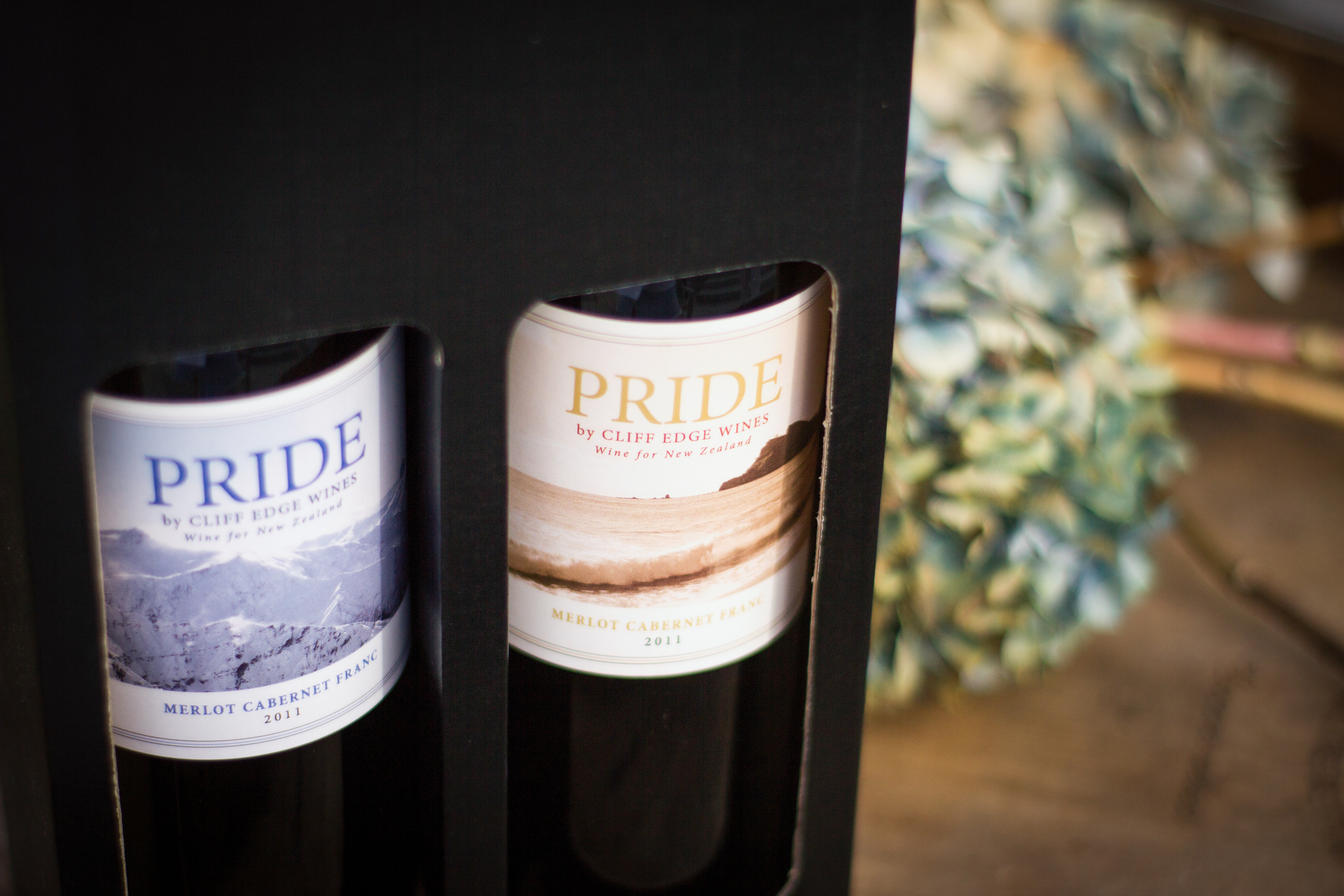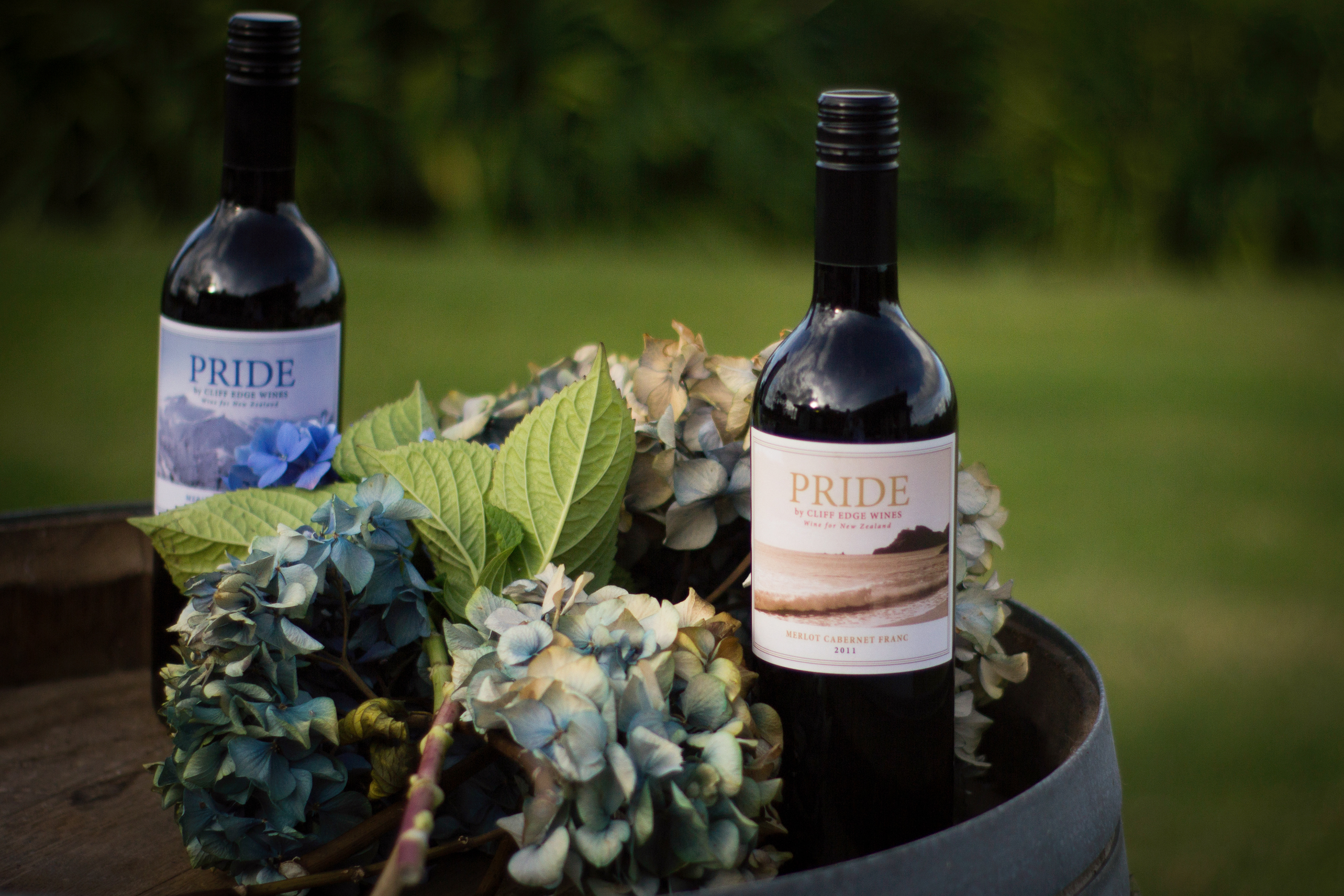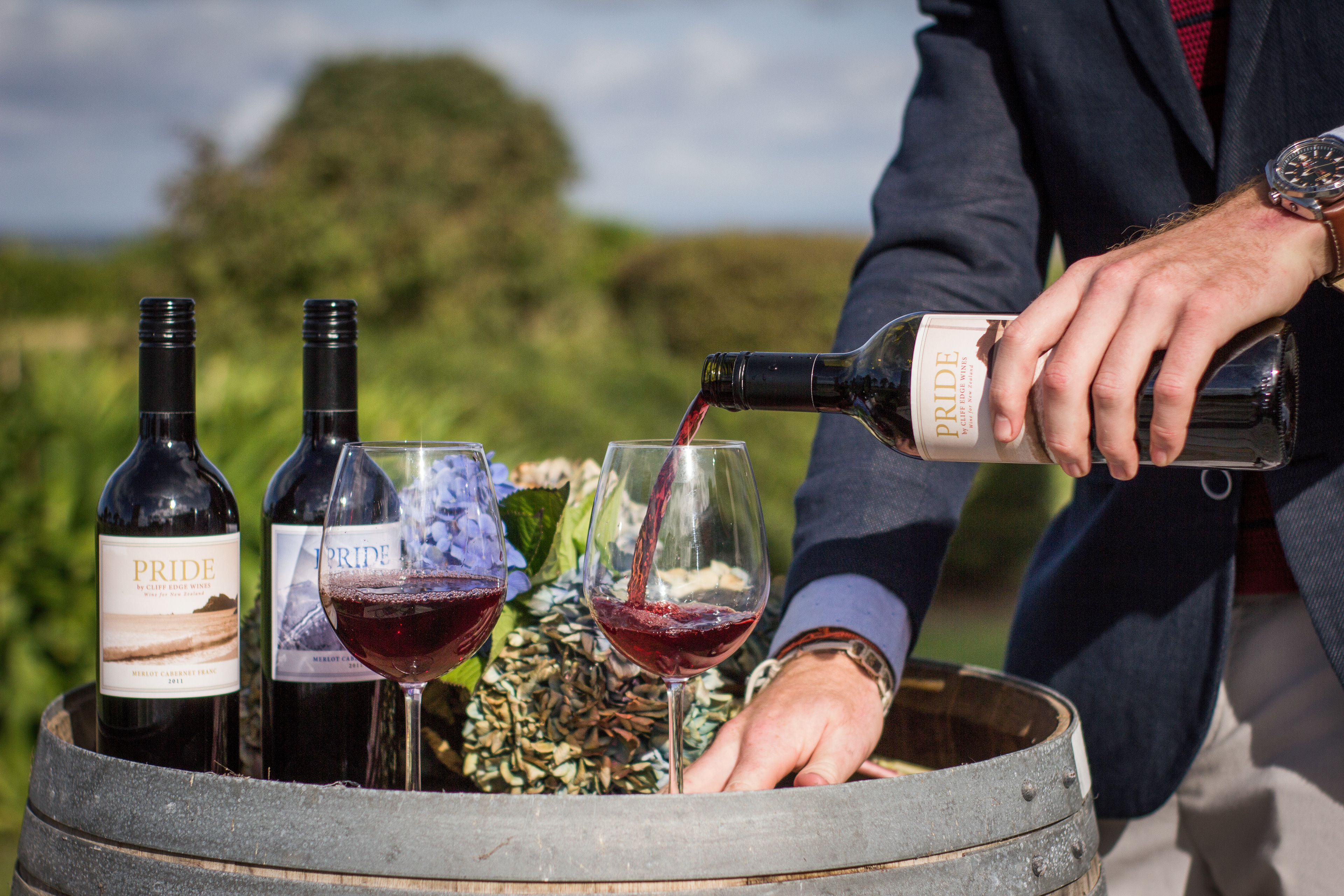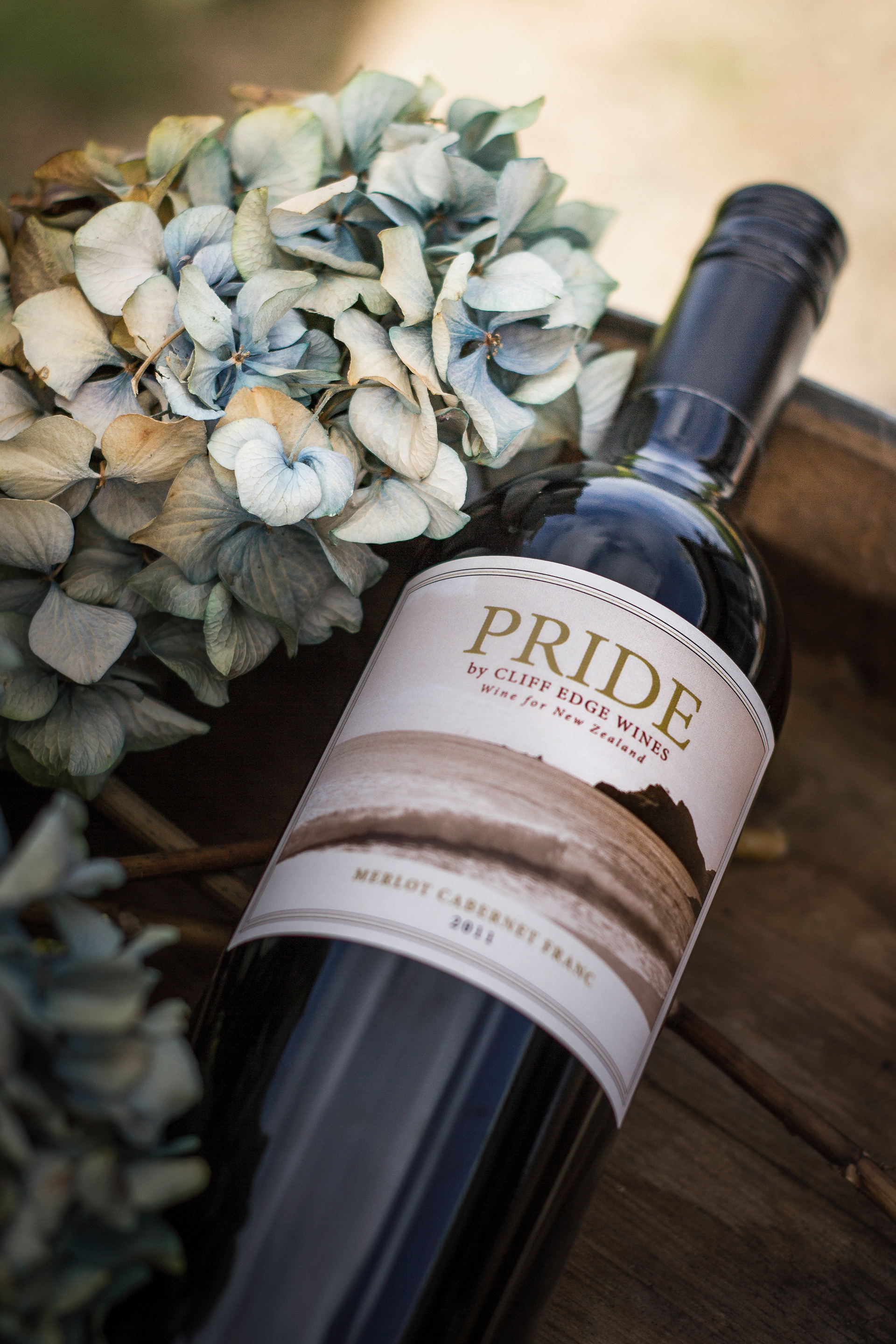 The core impetus behind Pride was to; bring to market the highest quality product, raise awareness of partnering our environmental 

charities 

donate a portion of all profits to those charities as we operate. A shared goal of marketing each charities vision gave Pride real flare and distinction above the rest. Since then, despite a small quantity of wine, we've done a total of 4 donations to Sea Cleaners & the Kea Conservation Trust.
Above - Jimmy and I spent some time up north making a Super8 film for the wines advertising. We loved them so much we ended up making a few, including one in the mountains. See them here.
Now, after some great fun, our delicious wine has now commercially sold out. What was left we used to bring people together and sponsor some groovy events in the community (such as the XCHC Film Screenings & the Mount Olympus Freeride Open). Despite being wineless and reminiscent of the enterprise's fleeting nature, Pride continued to pursue its conservation mission through the sale of these organic t-shirts. We've also slightly rebranded to reflect this, and are now operating under Pride Conservation. Much like our wine, these shirt designs are limited edition and were launched in celebration of 2018's National Conservation Week. All profits that were generated from this T-Shirt fundraiser went to conservation projects (such as Kea Database) and the

 
Kea Conservation Trust
 

so they can continue to help and protect the only mountain parrot in the world.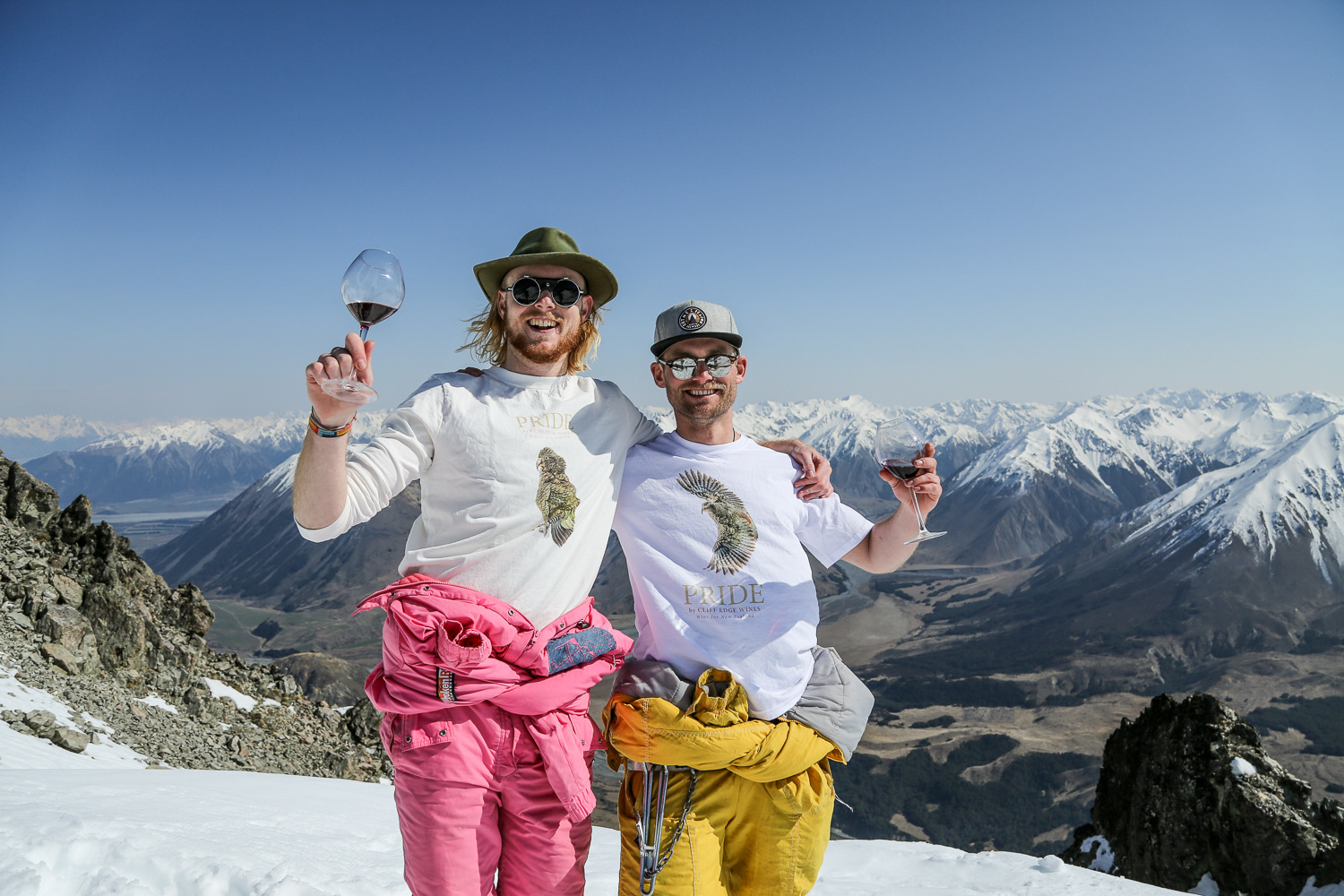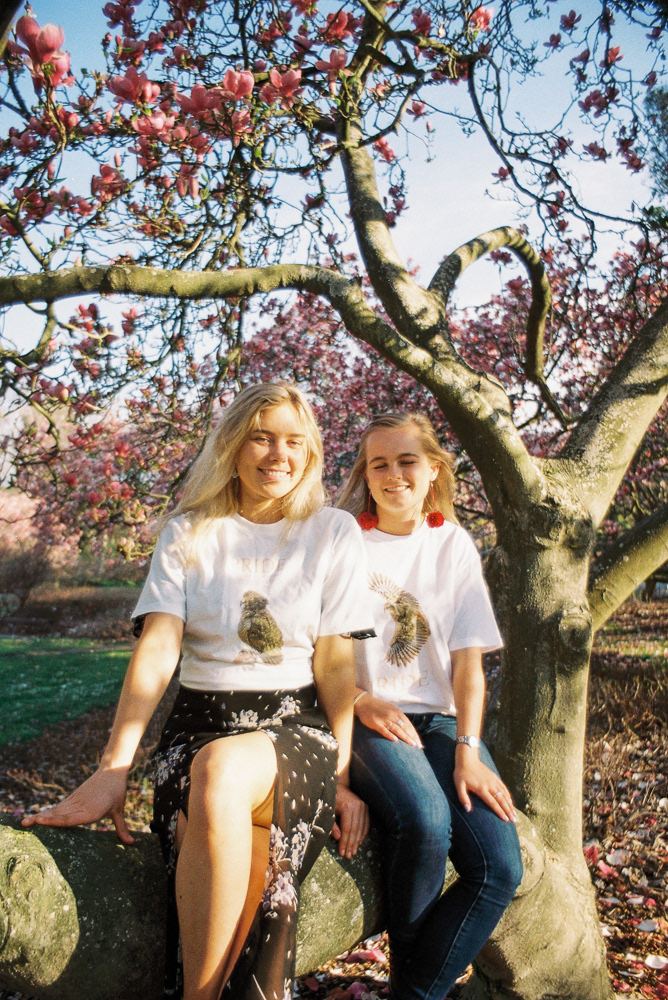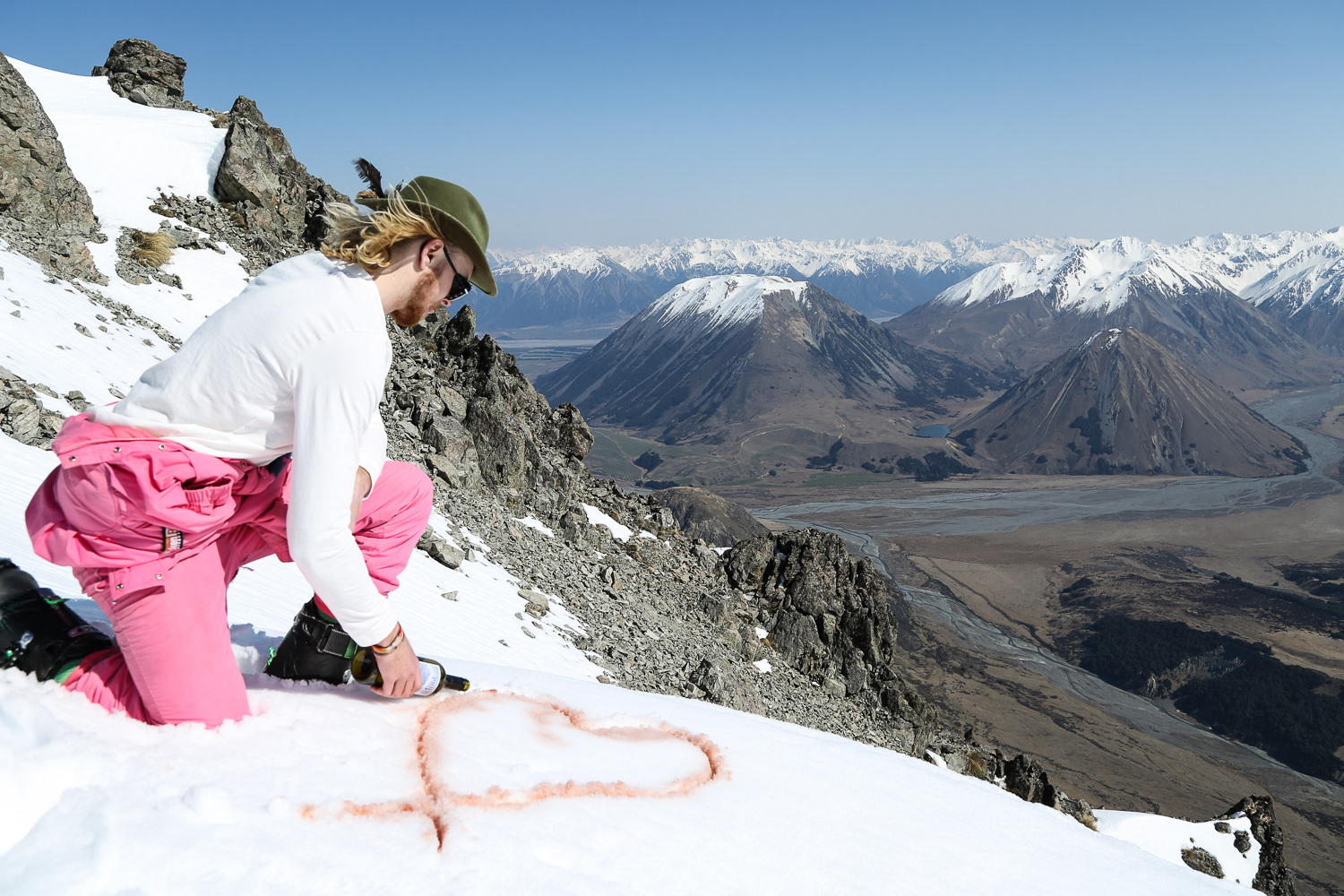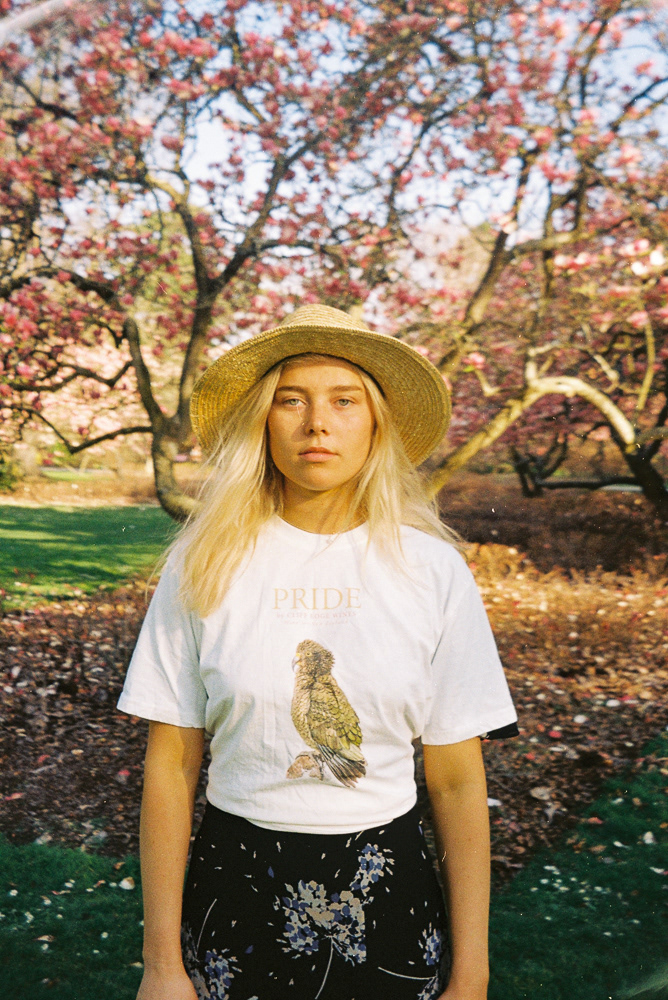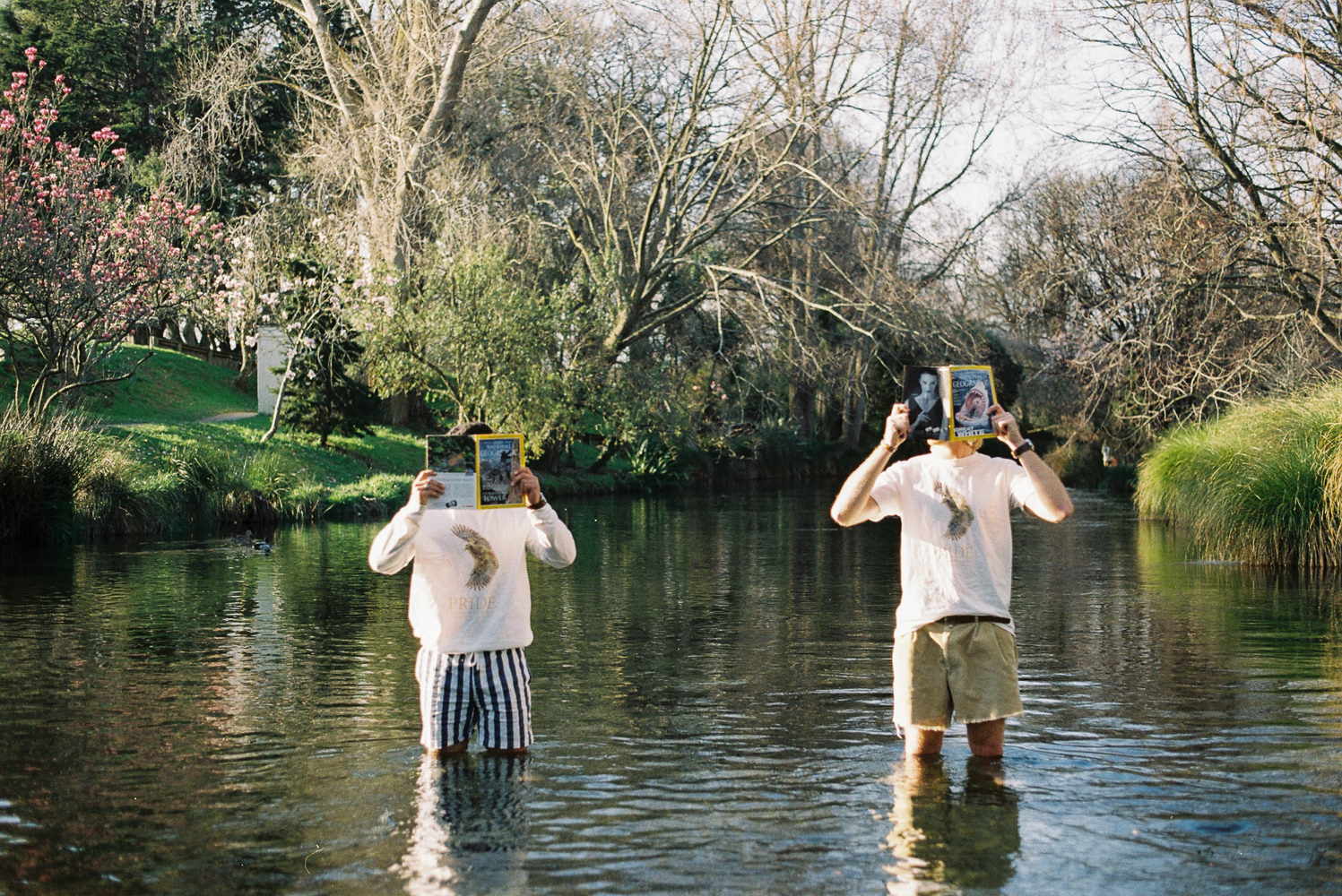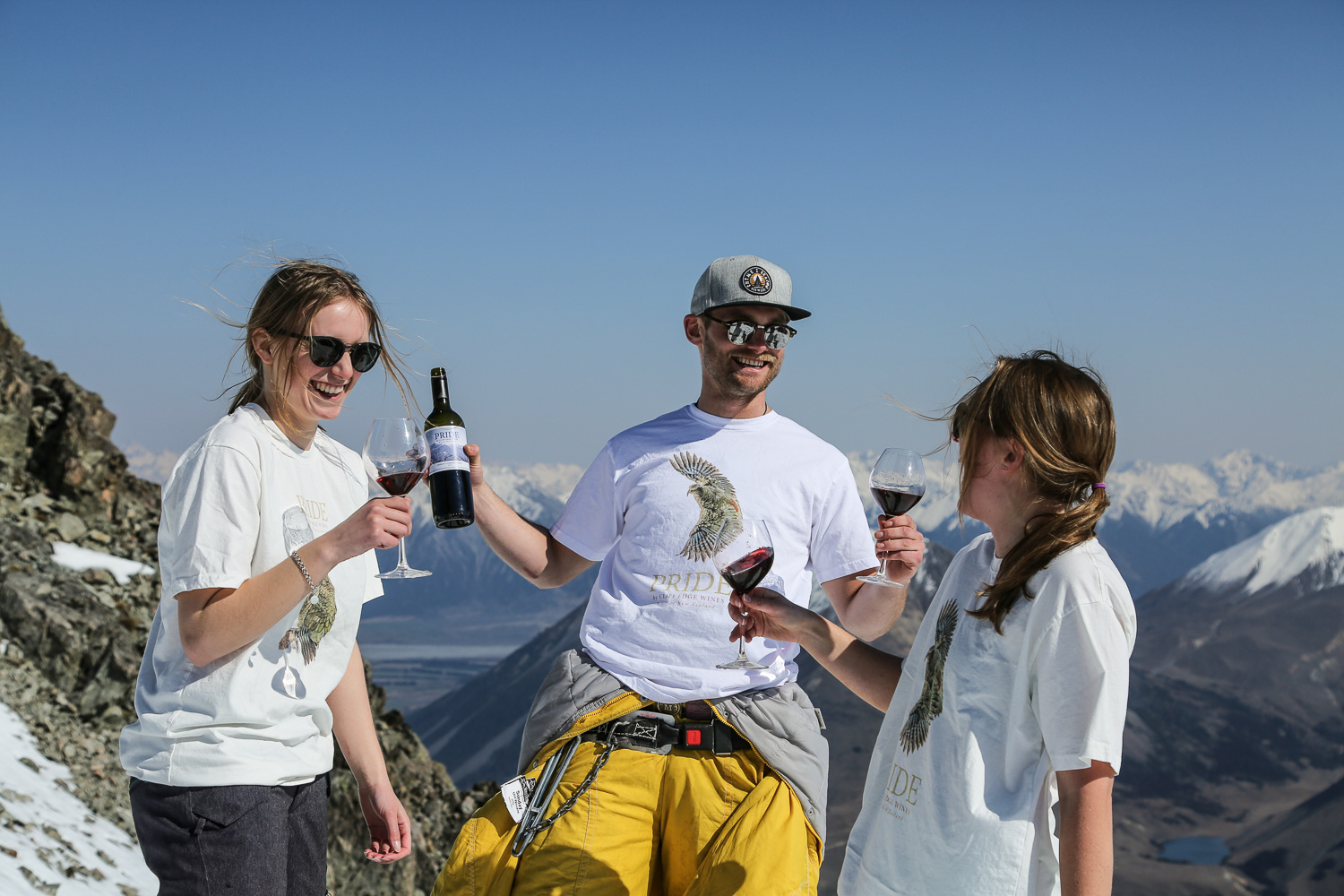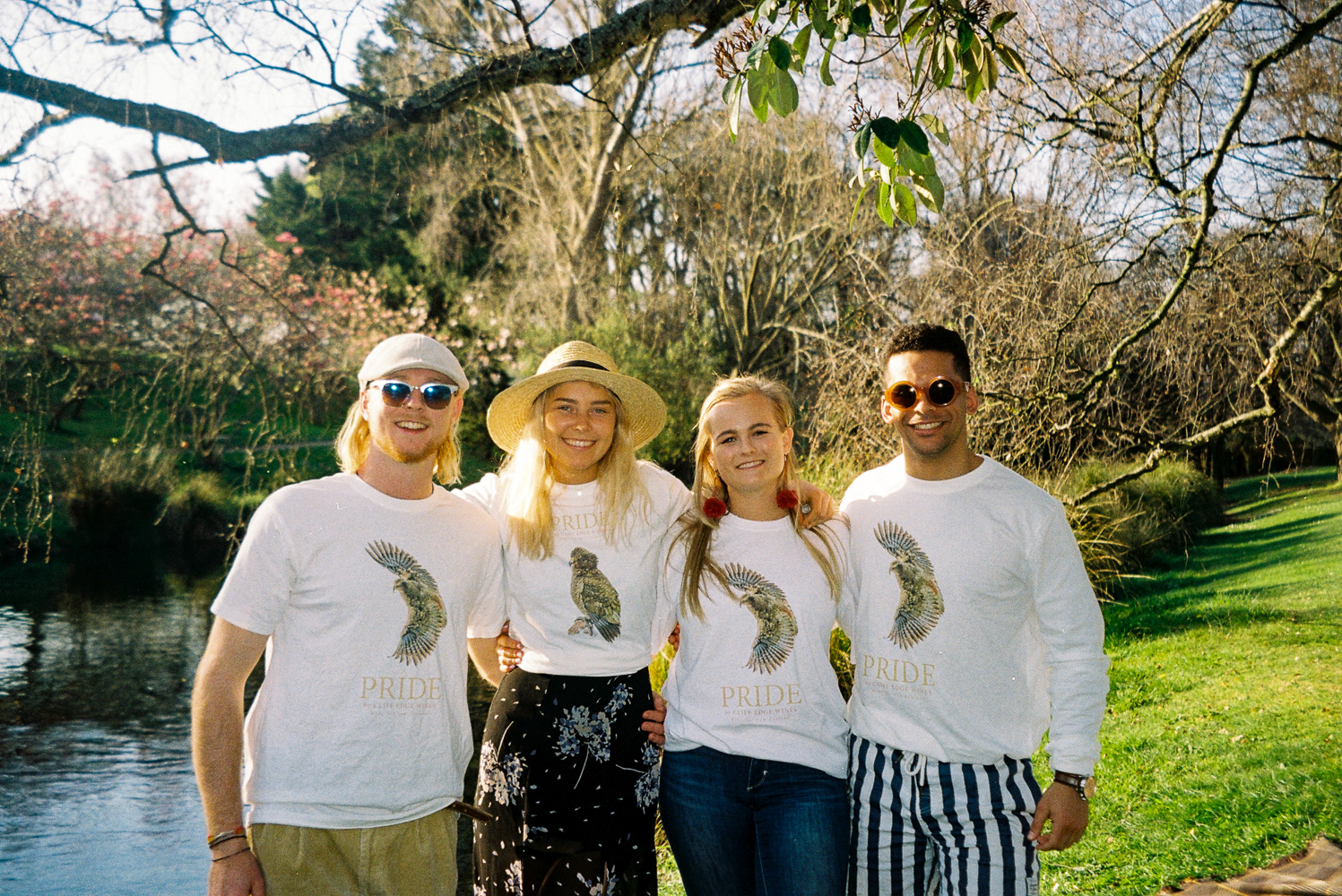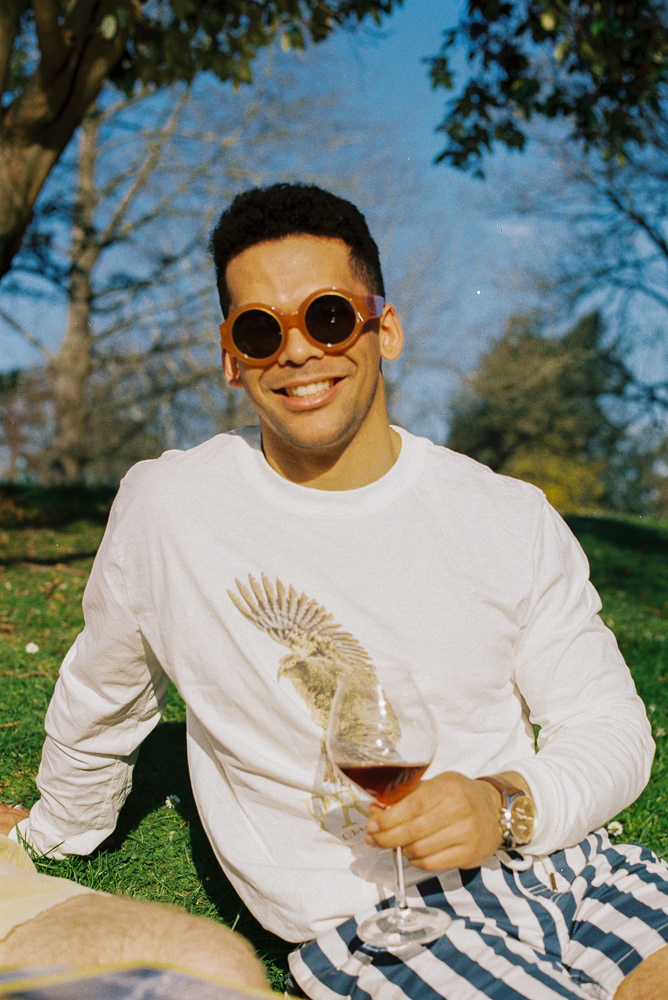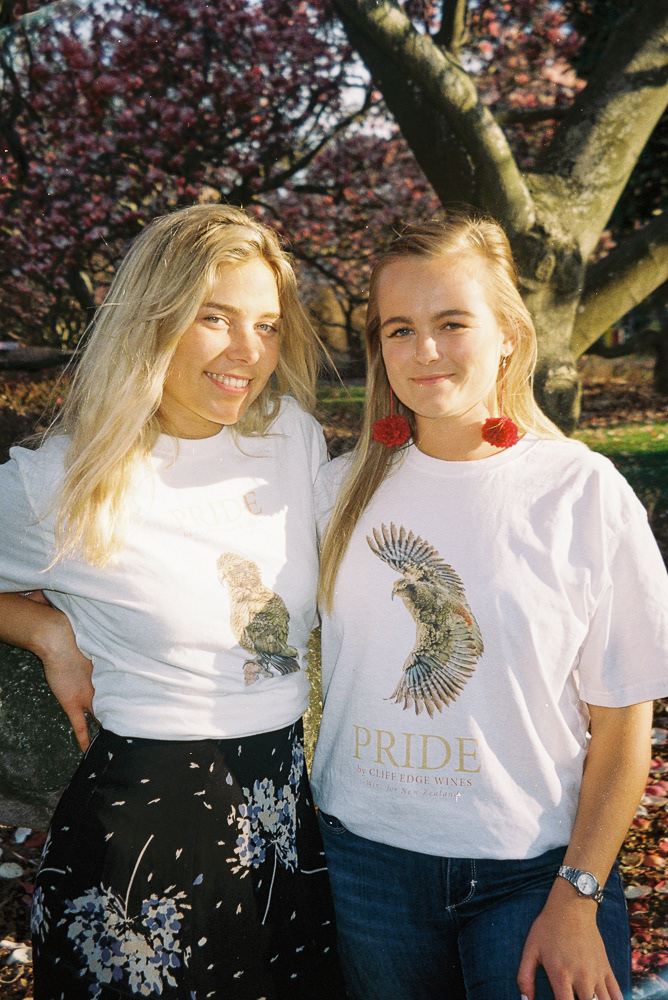 Above - Great times with great friends on the two shoots we conducted for the kea campaign.
Below - The wine was so focused and connected to enjoying and caring for the environment, just about every marketing message incorporated the idea. The benefit of doing this from a business perspective was that it grew positive associations between our wine and the beauty of the environment.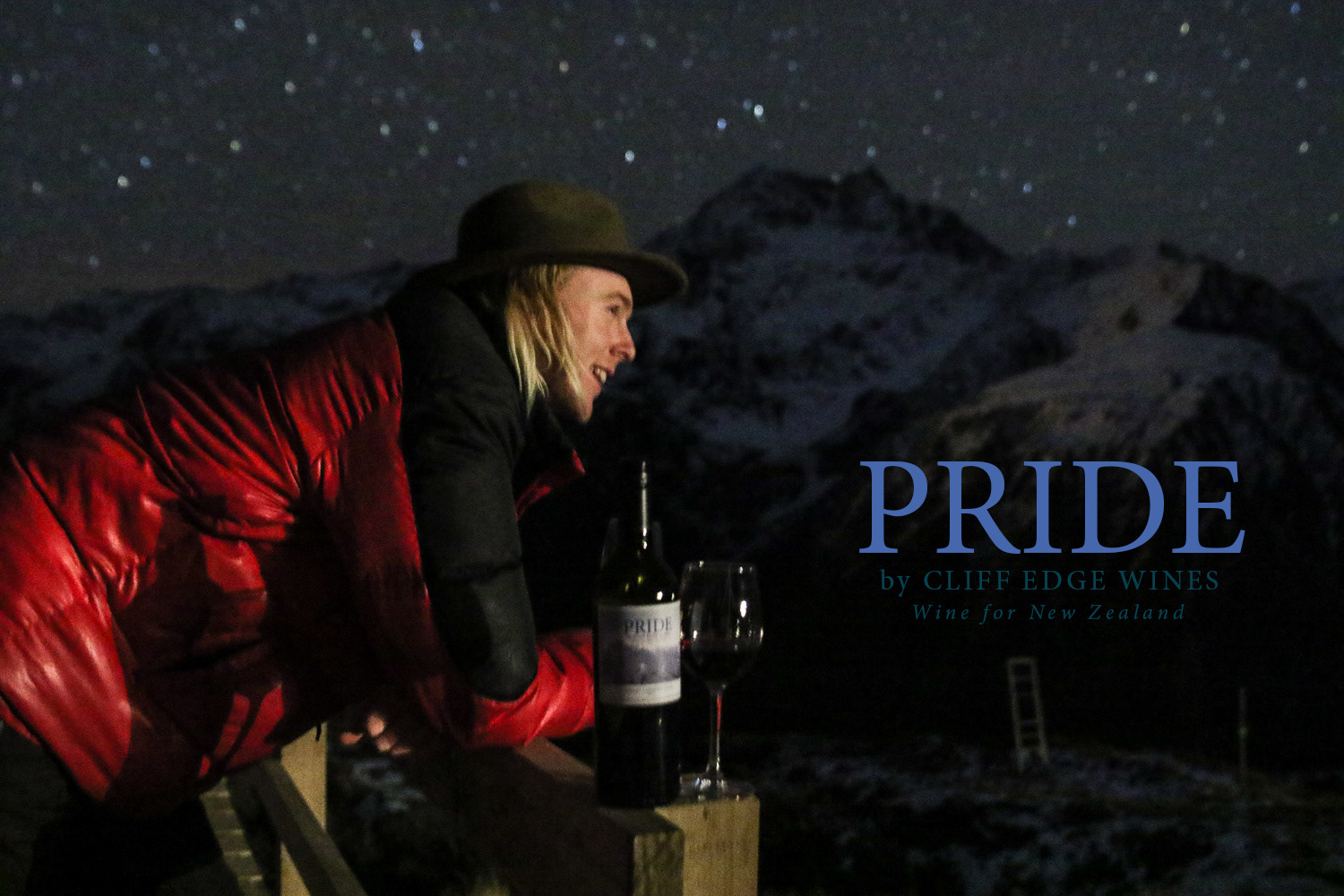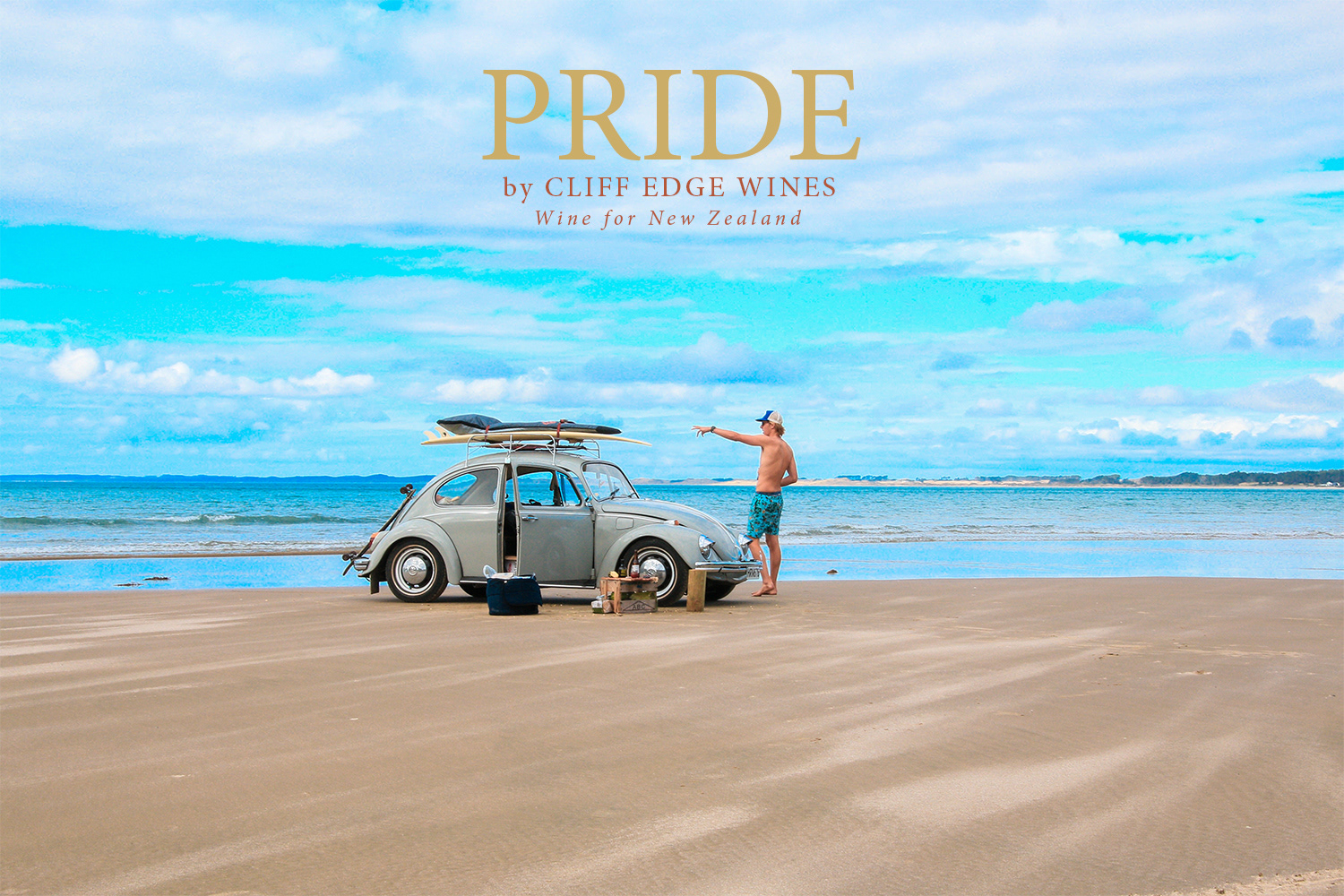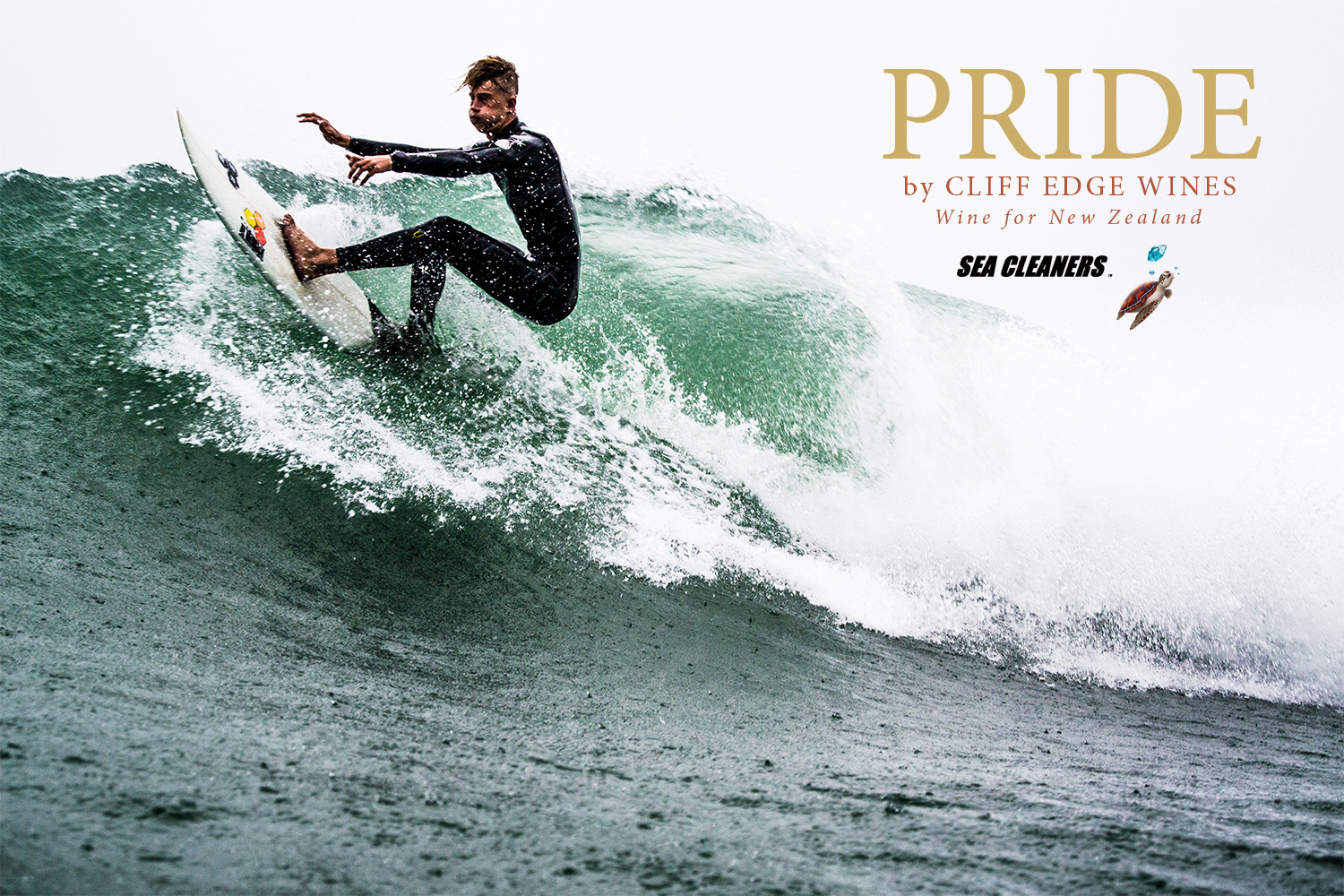 Below - The transition between the wine business and shirt campaign. Seth Murray behind the new triangulated kea design, a beautiful contemporary design of a kea in flight. I'll claim some of the credit as I took the photo Mr Murray based his design on!