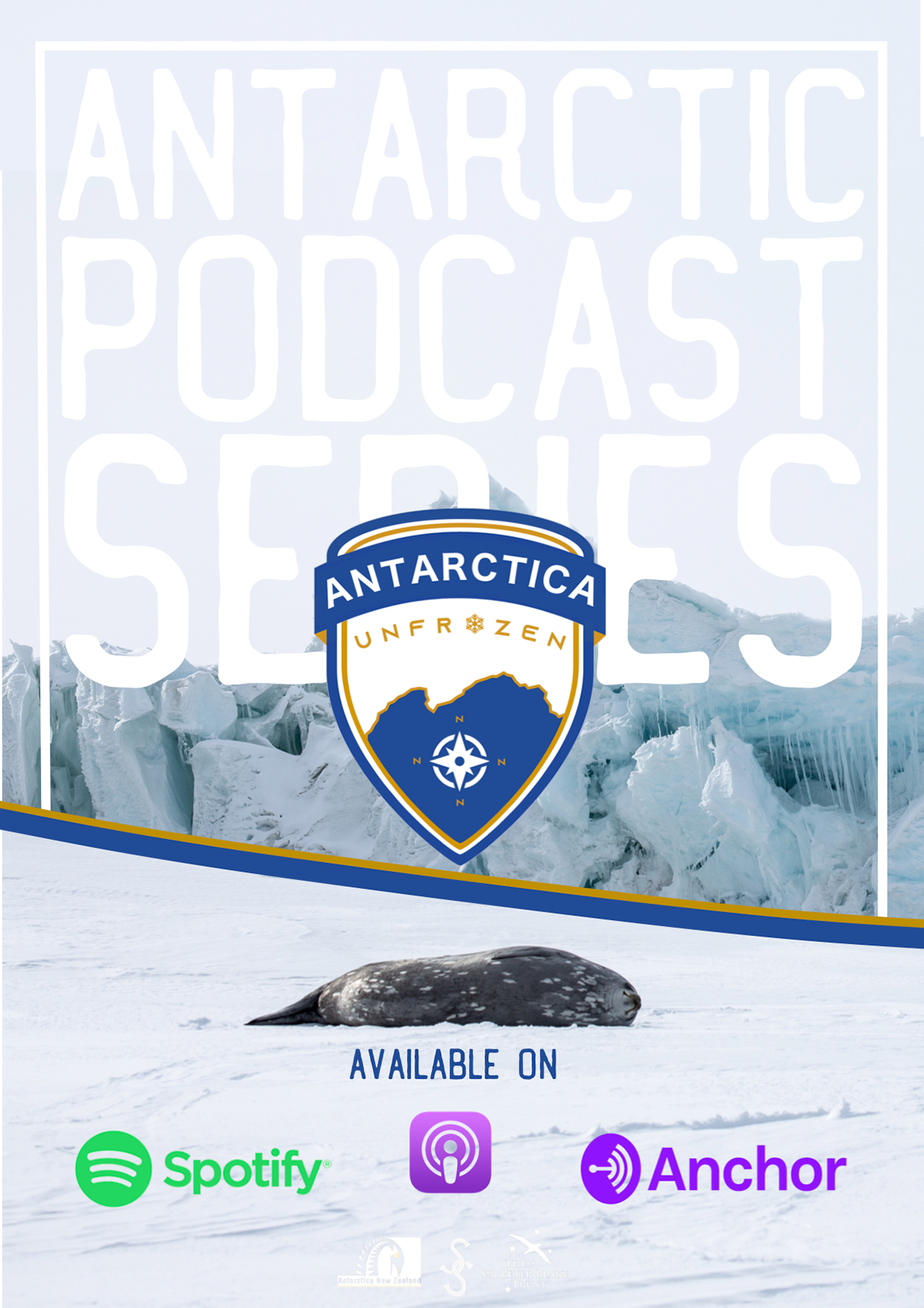 See below the story of how the project came about.
"Connecting you to Antarctica like never before."
On February 4th (touchwood) I will travel to Antarctica for a couple weeks as the Blake Antarctic Ambassador to produce a multi-media environmental communications project AKA 'Antarctica Unfrozen'.
Already, the project has been a wild ride. The last 4 months have been mostly spent dreaming, brainstorming, designing, calculating, communicating and most importantly learning. Riding this wave of new challenges has been both insightful and testing! However, as the saying goes, it's now or never!
So what exactly do I keep going on about with this large wordy phrase - 'environmental communications project'?
Effectively, I'm trying to spread the good word about Antarctica. It's wonders, global importance and the passionate people that are doing the mahi. How am I going to try do that? A few different ways, but the primary piece will be a podcast which has been produced both on the ice and on the mainland. Along with this, I hope to produce a bunch of supporting video and photographic tales from the ice. I hope to have the podcast fully produced and ready to launch by March 2019. I'm looking forward to sharing the process of creation ahead!
It's a big few months ahead, but this project may just be my most important pursuit to date. We're in a climate crisis, a crisis that demands we urgently think of ourselves as global citizens whom share the same home... Planet Earth. I understand that I'm in a truely privileged position to go to Antarctica, however, with that comes sense of great personal responsibility to do this opportunity justice! #sendit
Below you will find a full brief of the project that I have been serving to stakeholders and to-be guests of the podcast!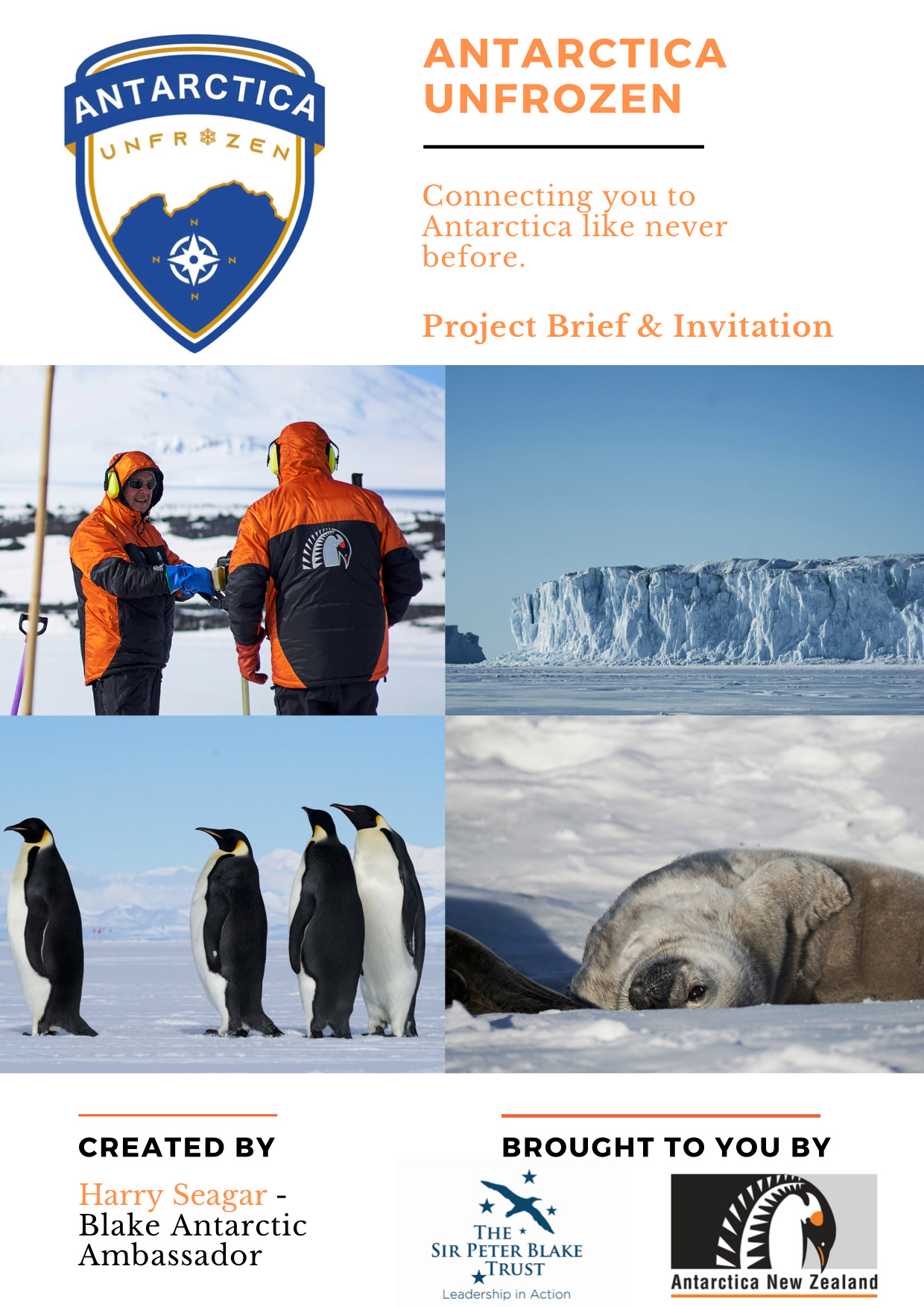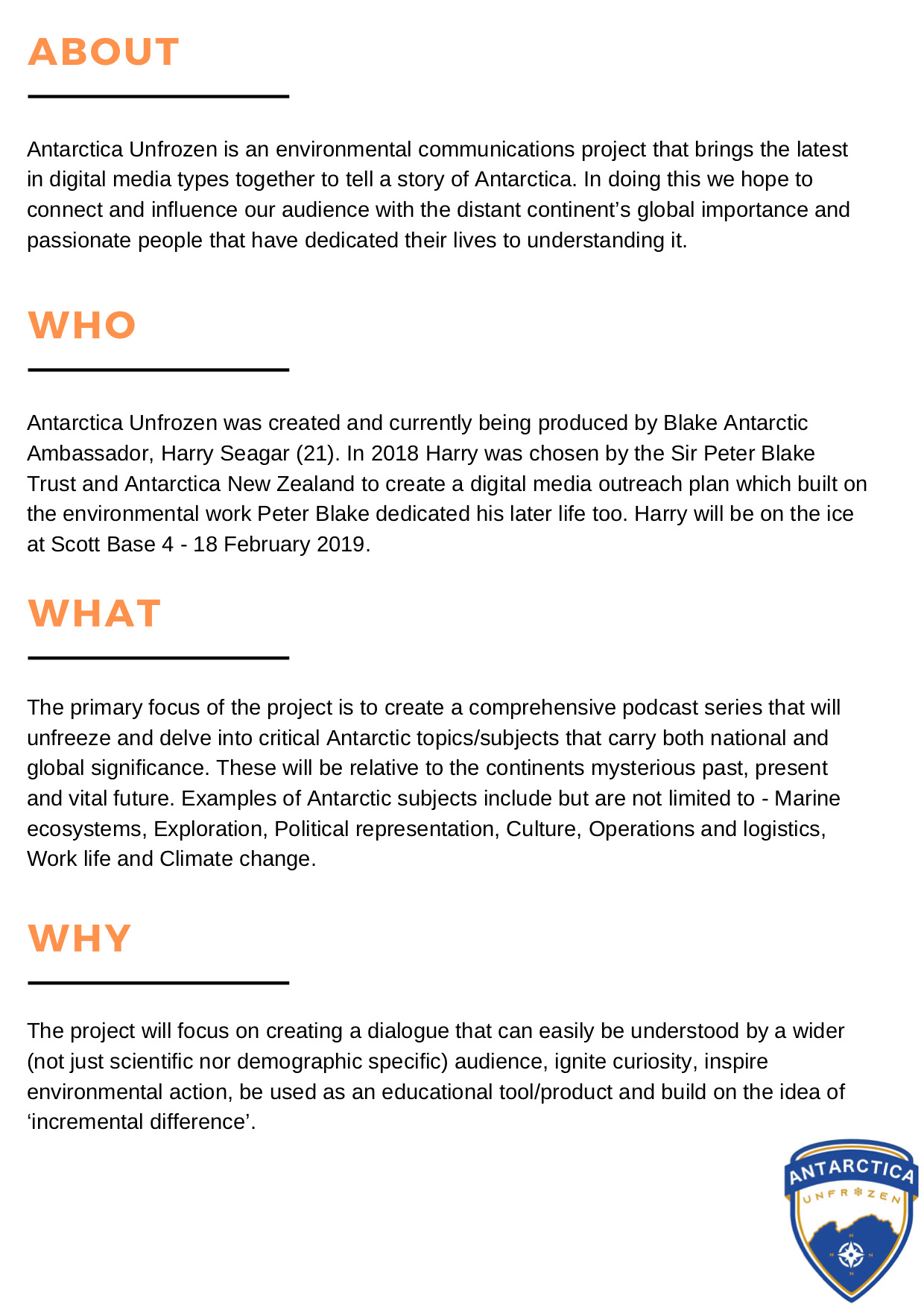 Couldn't have asked for better first guests to the podcast! Dr Rochelle Constantine (Blake Leader 2018) from the University of Auckland (left) and Dr Michelle LaRue from the University of Canterbury (right). Such legends both doing very groovy work in Antarctica/Southern Ocean, thanks guys! I hope you enjoyed it and your new Antarctica Unfrozen patches.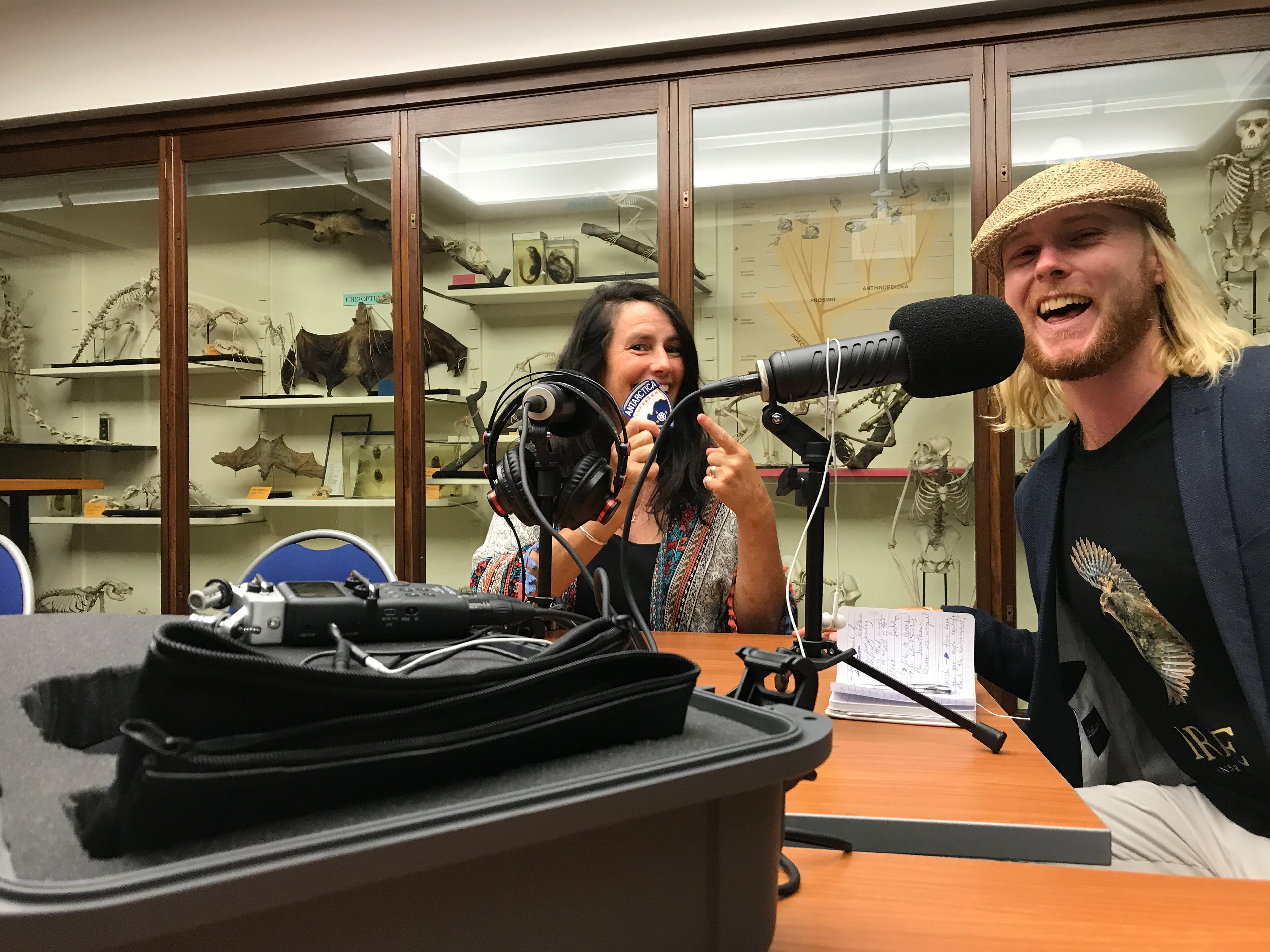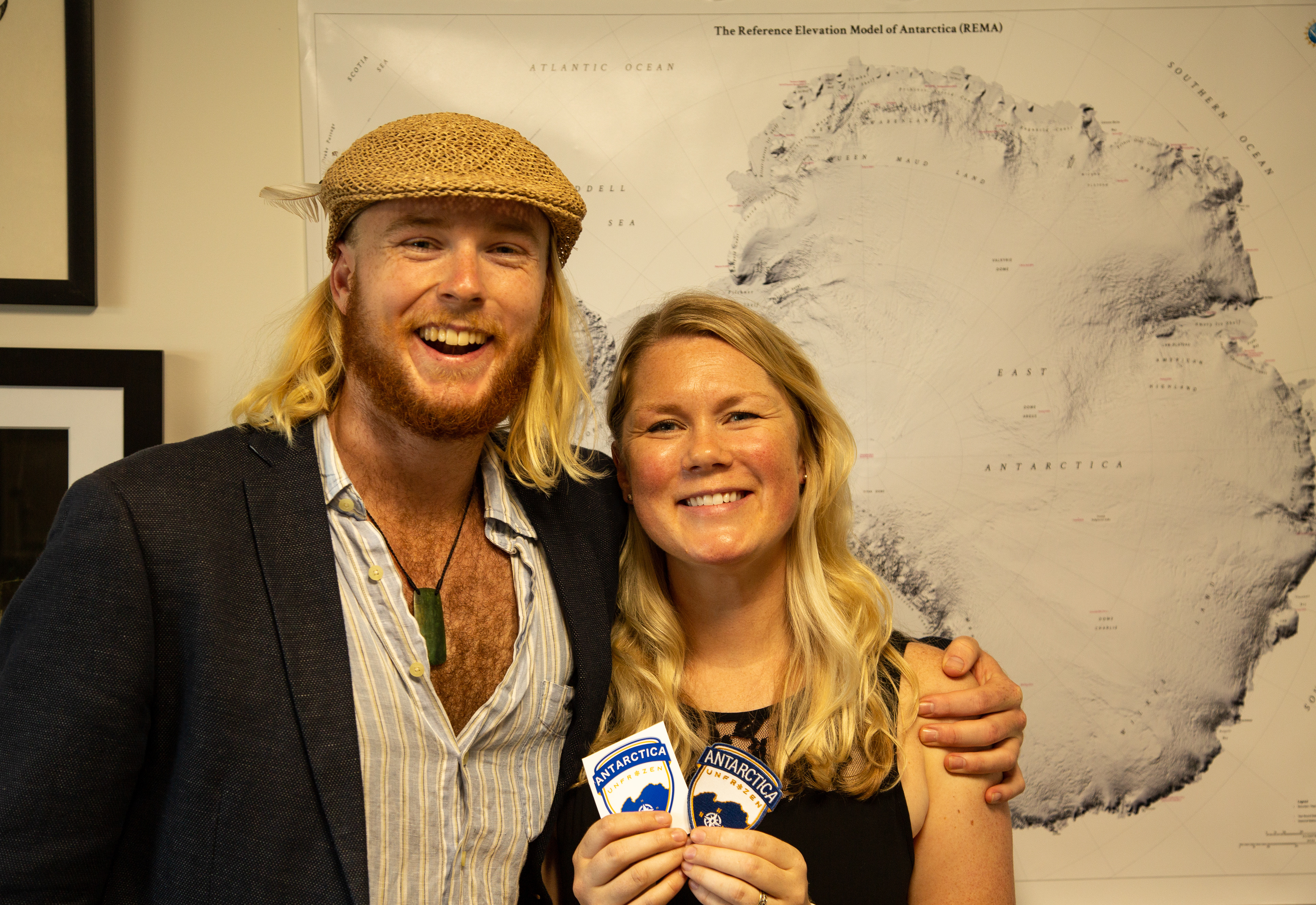 Now time to say thank you to the two organisations that have made this opportunity possible. Firstly, the Sir Peter Blake Trust. Sir Peter Blake was the world's most celebrated yachtsman. In a 30-year career, he won every significant Bluewater race on the planet. He also won and successfully defended the biggest sailing prize of all, the America's Cup, and slashed the record for the fastest non-stop circumnavigation of the world under sail. He then turned his focus to pursue his passion in protecting and caring for the environment, embarking on a mission to restart people caring for the environment, through adventure, participation, education and enjoyment. 
Tragically Sir Peter died in December 2001. Pirates shot and killed Sir Peter while he was on an environmental exploration trip in South America, at the mouth of the Amazon Delta. The Trust was set up in 2003 to continue the important and legendary work he dedicated his later life too. The Blake Antarctic Ambassadorship is just one of many opportunities the Trust is making possible for young kiwis who love the environment. It is an honour and privilege to work with such an organisation, they really do bring this legacy to life!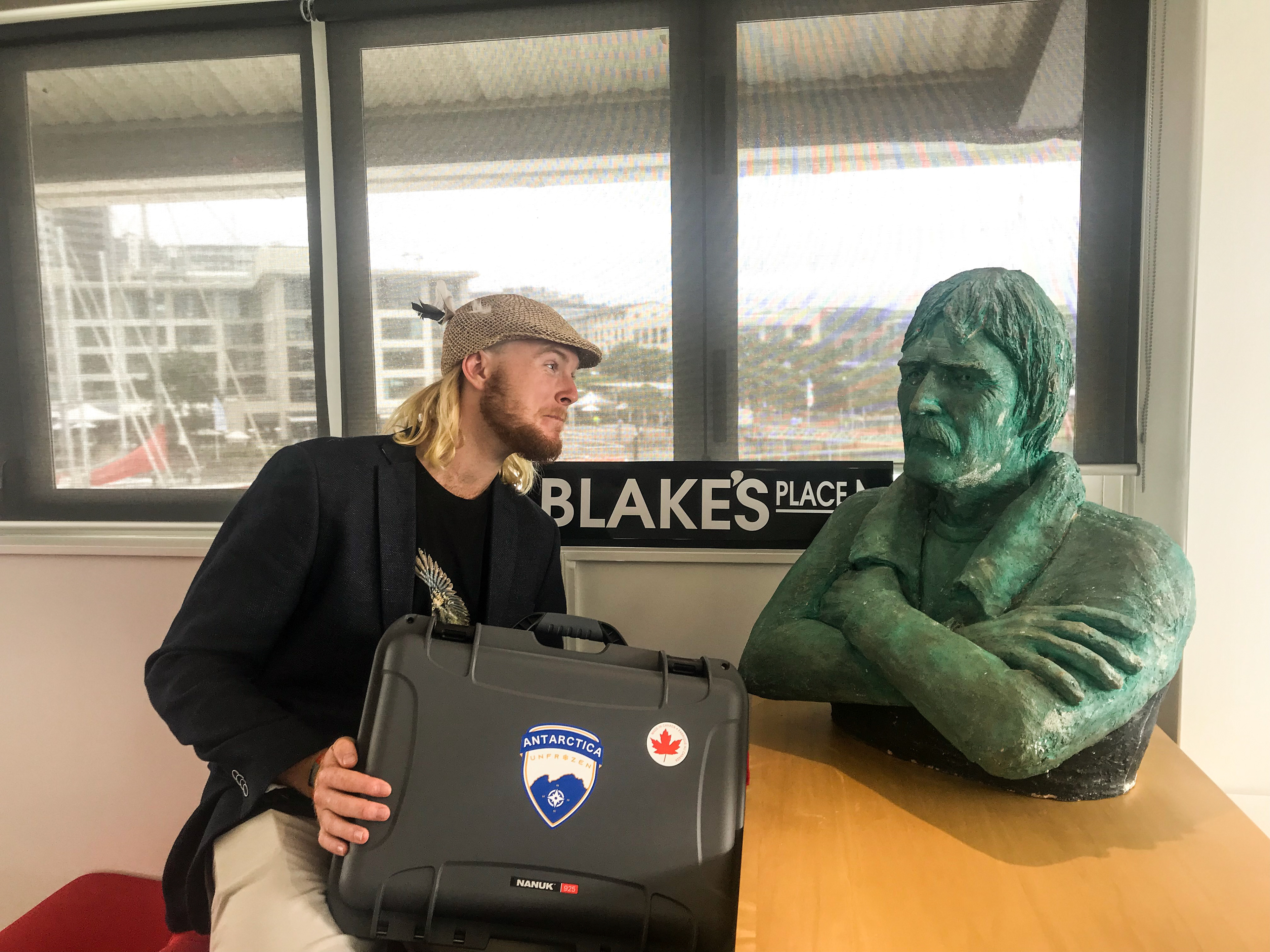 Antarctica New Zealand is the government agency charged with carrying out New Zealand's activities in Antarctica supporting world leading science and environmental protection. They are hard at working making sure everything is running smoothly (I'm not sure how on earth you manage that with your other HQ in Antarctica..!) so those who're down there conducting research/doing their thing can do it well! That's a whooole lot of GREAT admin if you ask me. I'd like to thank Megan and Bailey for looking after me thus far, it's been a pleasure and we haven't even made it South yet!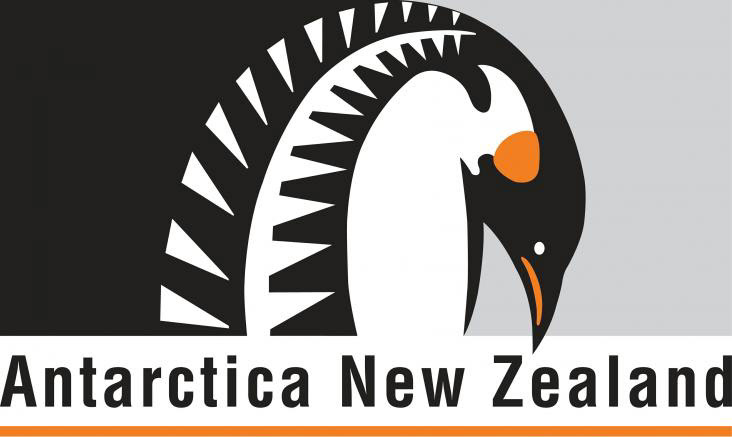 That's it for now! Thanks for reading, I hope you enjoyed the update. Get in touch at anytime regarding ANYTHING to do with Antarctica Unfrozen. I'd love to hear from you! Otherwise, you can keep in touch through my social channels.
So what's the next step? Well, first I have to get down to the ice and from what I've herd that is not always guaranteed! Here's to an on time flight!